Back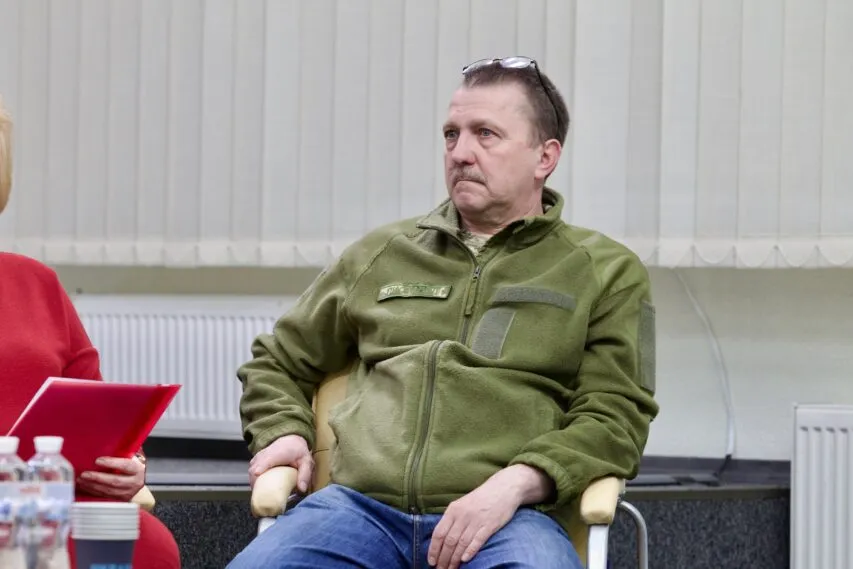 Oleg Listopad, a journalist, ecologist and a retired officer of the Armed Forces of Ukraine, Media Center Ukraine — Ukrinform
March 28, 2023, 14:08
russia must pay for everything it destroyed, including ruined environment — Ecologist
In 2022 russia bombed and shelled over a hundred large and medium-sized enterprises with about 700,000 tonnes of petroleum products burned.
Oleg Listopad, a journalist, ecologist and a retired officer of the Armed Forces of Ukraine, presented this data during the presentation of the course "Assessment of environmental damage caused by russian aggression" on Prometheus online education platform at Media Center Ukraine — Ukrinform.
"It is not enough to say that russia commits environmental crimes. This must be proven with facts and figures. Facts should be recorded, and numbers should be calculated. This is why our course teaches how to calculate the damage caused by russian aggression to the environment and nature. Leading ecologists, economists, and lawyers will teach how to collect and record evidence, use formulas and apply legislation," — Oleg Listopad said.
In addition, Olena Sas, project manager of the National Interest Protection Network "ANTS," pointed out that today it is up to each of us to correctly record everything that is happening.
"We would like to draw attention to the fact that huge damage has been done to Ukraine. And in order for us to be able to correctly, properly and comprehensively record and understand what losses we have, in order for us to operate with relevant numbers, we need help. We want to involve ecologists, journalists, representatives of local self-government, representatives of nature reserves, all those who care about this situation. To encourage them to take our training course, which is available on Prometheus platform starting today. It can be taken completely free of charge," — Olena Sas added.
The authors of the project expressed their belief that the assessment of damages caused by russian aggression will help communities and institutions receive compensation from the state and international donors, and will allow for proper preparations to the recovery pan. According to them, at the international level, this will become an additional direction for information resistance and a way to expose russia as a global evil.
Read more: https://mediacenter.org.ua/news