Back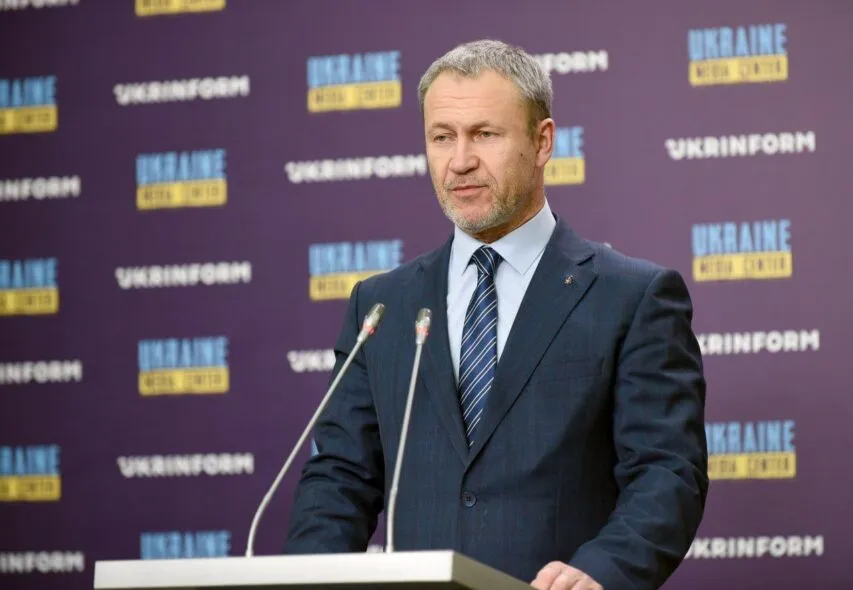 July 28, 2023, 14:41
Risk of accident very high – Oleh Korikov on situation at ZNPP
Since the Zaporizhia NPP has essentially been turned into a military base, and the occupiers do not follow the basic principles of nuclear and radiation safety at the power plant, the risk of an accident increases significantly.
Oleh Korikov, Acting Chairman – Chief State Inspector for Nuclear and Radiation Safety of Ukraine, made this statement during a briefing at Media Center Ukraine – Ukrinform.
"The risks of an accident or a disaster are very high. As the NPP has been turned into a military base, there is equipment, explosives, and military personnel. The basic principles are not being followed, I emphasize. That is, the decisions of the nuclear and radiation safety regulatory agency are basic principles, they are not being implemented. There are illegal modifications, concealment of information. There's no qualified personnel, no proper maintenance, no proper reliable power system connection, no reliable water supply source. Emergency response system is effectively lost," he explained.
In addition, Oleh Korikov noted that the radiation monitoring system is actually disabled, as the occupiers stopped transmitting online data to Ukrainian and IAEA resources. And Ukraine, as a signee of the Convention on Early Warning of a Nuclear Accident, should receive online data from all nuclear installations in order to fulfill the requirements of this convention and, if necessary, to immediately report a possible accident or situation that may lead to a radiation release.
"Currently, as a result of the occupation and russia's illegal actions at the industrial site of the Zaporizhia NPP, we cannot completely fulfill the requirements of the International Convention on Early Warning. We have informed our partners and the IAEA about this, so that there is appropriate pressure, or some other options in order to resume the online transmission of the radiation monitoring data from the Zaporizhia NPP," he said.
Oleh Korikov also emphasized that, taking into account the existing factors, the risks connected to the Zaporizhia NPP are increasing, but the capabilities of the operating organization, particularly, the capabilities of Ukraine's other institutions, to respond to the relevant accident are minimal.
Read more: https://mediacenter.org.ua/news