Back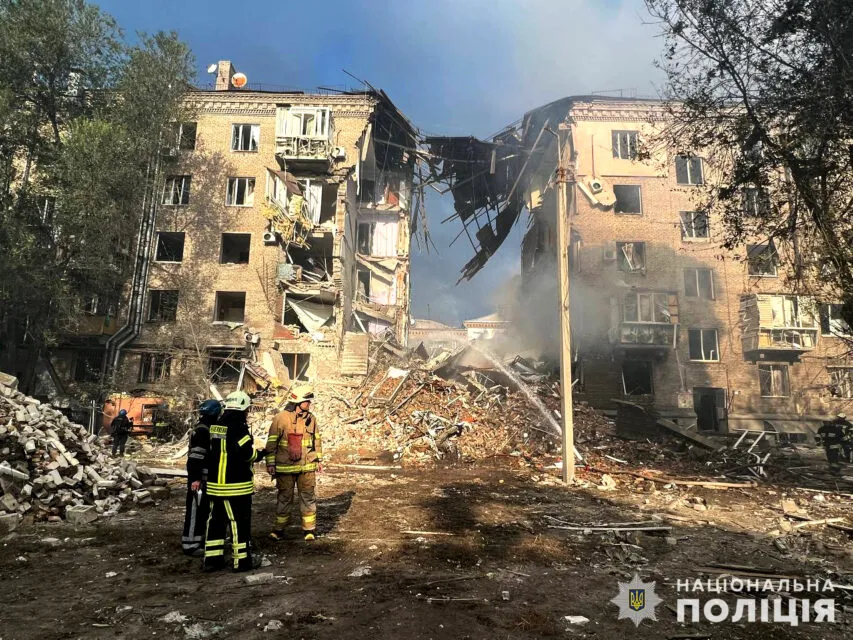 The photo from open sources
October 11, 2022, 13:28
Rescuers of Zaporizhzhia are still eliminating the consequences of missile attacks on the city, many people may remain under rubble — Regional Policе
Over the past three days, russia has made 31 missile strikes on the city. Rescue operations continue at the shell hit sites. Humanitarian centers for victims and their relatives are in operation too.
Artem Kysko, Chief of Police in Zaporizhzhia region, made this statement in the Media Center Ukraine – Ukrinform.
"On the night of October 9, invaders launched more than 10 missiles on Zaporizhzhia, including Kh-22 and missiles for S-300 surface-to-air missile systems. 14 people were killed then, including one child. 77 people were injured, including 10 children. Rescuers are still eliminating the consequences of missile attacks on the city, sifting through the rubble. As for now, 17 people are considered missing, they may be under rubble," he said.
On October 10, invaders made eight missile attacks on the city — 6 people were killed, 8 people were injured. Rescue operations are also underway. Six residents of multi-storey buildings may be under rubble.
As far as last night, 13 missile strikes were launched on Zaporizhzhia. One person was killed and many infrastructure facilities were destroyed.
"There are no military facilities in the places of missile hitting. russia hit local residents in a targeted manner," he added.
According to the Chief of Police, at each catastrophe place, the humanitarian centers are operating where relatives of the dead or missing people can apply. In case of missing relatives in Zaporizhzhia city or the region, please contact the police at 102 or via backup line 050-452-91-95 (this phone number has a messenger in Telegram).
Read more: https://mediacenter.org.ua/news