Back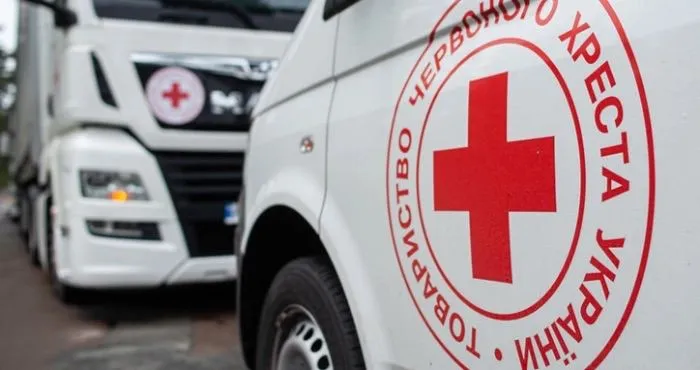 August 2, 2023, 19:52
Reducing the primary Healthcare system workload and implementing digitization – how Red Cross Mobile Health Units Work in Ukraine
Every day, MHU provides medical care to about 1,500 people in Ukraine. Today, they are an effective assistant to family doctors in remote and war-affected settlements of Ukraine, where the residents of communities feel the war and the need for medical care the most.
It was discussed during a briefing at the Media Center Ukraine – Ukrinform regarding the Mobile Health Units of the Ukrainian Red Cross Society operation.
According to Mykola Polishchuk, President of the Ukrainian Red Cross Society (URCS), in accordance with the recommendations of international donors, the units operating in Ukraine are adapting the work of Mobile Health Units to the conditions and challenges of today, in particular, its work in primary healthcare.
At the same time, Anton Sak, Chief Specialist of the URCS Mobile Health Units, noted that today Mobile Health Units also relieve the primary healthcare system, in particular, because of a large number of internally displaced persons moving to some regions.
"And even if healthcare institutions have retained staff and resources to fulfill their duties, some medical facilities are overcrowded due to the high demand for primary healthcare services. And the Mobile Health Units have just taken on this responsibility to reduce the primary health care system workload of internally displaced persons' medical assistance need," explained Anton Sak, Chief Specialist of the URCS Mobile Health Units.
According to the participants of the briefing, the Red Cross Society is trying not only to strengthen the capacity and healthcare logistics but also to promote the use of modern technologies, such as Telehealth-based diagnostic examinations, where possible.
"For example, in Poltava Oblast, Mobile Health Units carrying portable electrocardiographs with digital transmission protocols are operating in test mode. This allows a Mobile Health Unit doctor to not only perform an electrocardiographic diagnosis of the patient's cardiac activity but also to conduct a real-time online consultation with a professional cardiologist who will interpret the ECG, provide a diagnostic report and recommendations to the patient," added Oleksandr Babenko, Head of the Healthcare Department of the Red Cross Society.
It should be noted that currently, 118 Mobile Health Units of the Ukrainian Red Cross Society operate in Ukraine and reach the most remote areas of 22 regions. Since the beginning of the full-scale invasion, the MHU has provided more than 360,000 consultations to the local population. The Mobile Health Units specialists provide primary healthcare services to patients that are physically unable to visit their family medicine physician due to damaged infrastructure.
Read more: https://mediacenter.org.ua/news