Back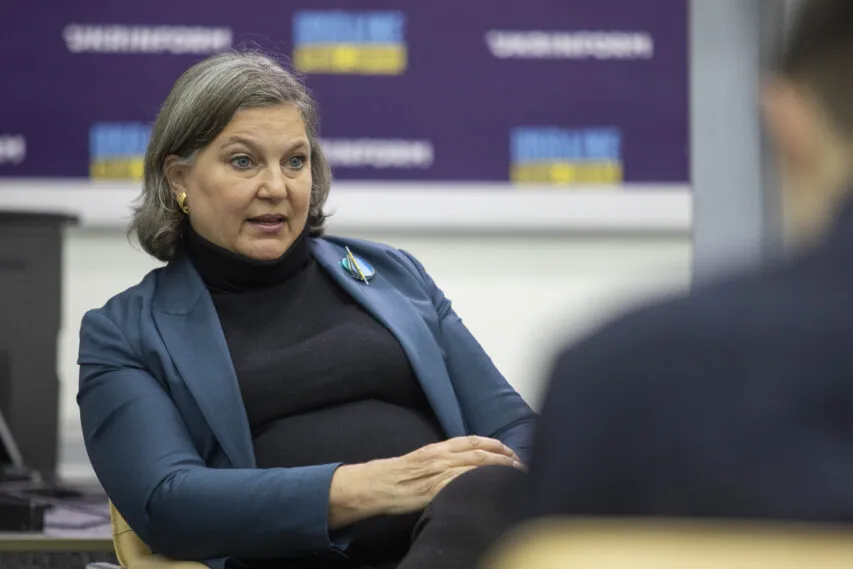 Вікторія Нуланд, заступниця державного секретаря США, Медіацентр Україна-Укрінформ
December 3, 2022, 21:00
putin not sincere and not ready for negotiations — Nuland
The president of the russian federation, vladimir putin, is not sincere and not ready for negotiations, which is evident by their pre-condition of recognizing the annexation.
Victoria Nuland, U.S. Under Secretary of State for Political Affairs made this statement during a meeting with journalists in Kyiv at Media Center Ukraine — Ukrinform.
"Obviously, diplomacy is everyone's ultimate goal, but you need to have a willing partner, and it's clear whether it's attacks on the power grid, whether it's the kremlin's rhetoric and their general approach, that putin is not sincere and not ready for this," — she said.
Nuland also pointed out a recent statement by President Joe Biden, in which the U.S. leader said that if president putin were serious, he would have a conversation with him. "But the kremlin immediately showed their frivolous attitude by setting the pre-condition that we all must recognize the annexation of territories, when 143 countries on this planet said 'No' to putin's annexation."
As reported, on December 3, Victoria Nuland paid a two-day visit to Ukraine and held meetings with a number of high-ranking officials.
Read more: https://mediacenter.org.ua/news