Back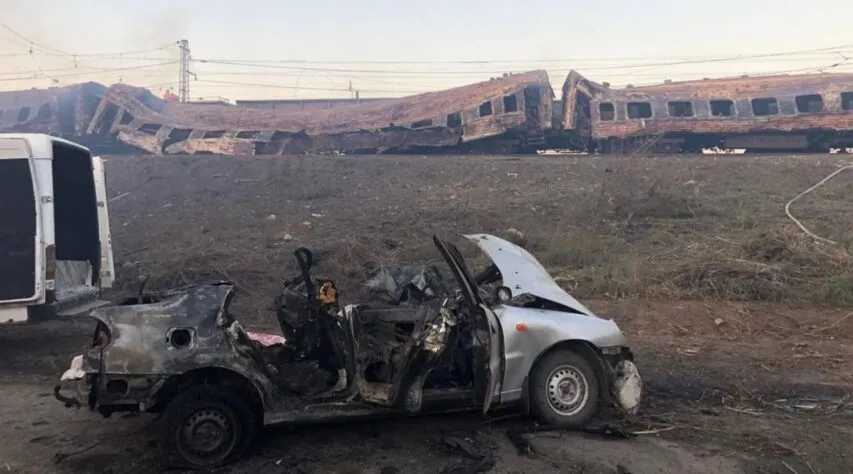 Prosecutor's office qualifies shelling in Chaplyne as terrorist attack — Dnipropetrovsk Oblast State Administration
August 26, 2022, 15:07
Prosecutor's office qualifies shelling in Chaplyne as terrorist attack — Dnipropetrovsk Oblast State Administration
All rescue operations in the village of Chaplyne in Dnipropetrovsk region have been completed.
Mykola Lukashuk, Chairman of the Dnipropetrovsk Regional Council, Deputy Head of the Defense Council of the Dnipropetrovsk Region, made this statement at Media Center Ukraine — Ukrinform.
"According to the prosecutor's office and the military, russia purposefully fired at civilian infrastructure and civilians. The proof of this is the fact that it was a combined attack using S-300 and Iskander missiles. Despite the claims of the occupiers, there were no soldiers there, they were attacking peaceful people," — he said.
According to the official, the russians fired at the station and the train. There was also a car with refugees nearby.
"There were refugees from Donetsk region in the car. The parents died. This week alone, 26 people have died in Dnipropetrovsk region, 25 of them in Chaplyne. 42 have been injured," — he added.
Currently, the victims of the attack are receiving full assistance.
Read more: https://mediacenter.org.ua/news