Back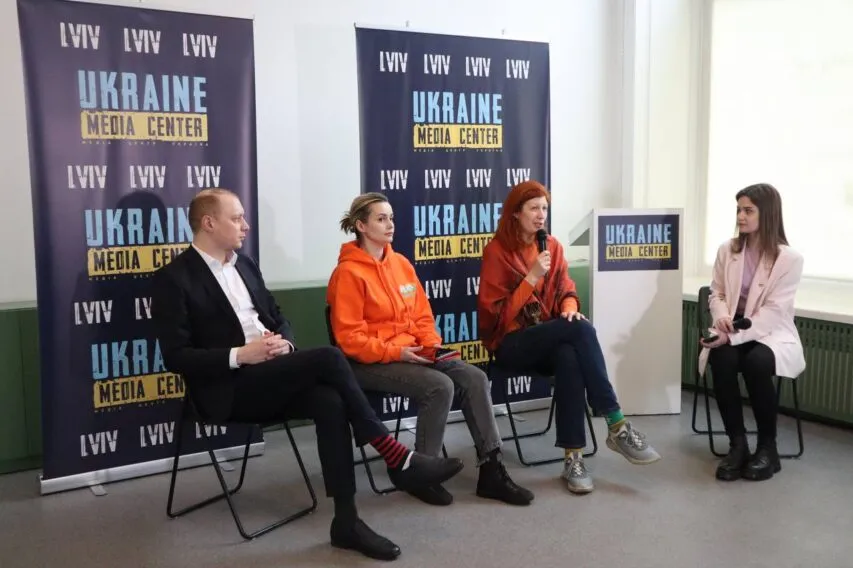 Panel discussion on the topic: "Inclusion without barriers: How live children with special educational needs"
March 21, 2023, 13:40
Professional training is one of the most requested changes for people with Down syndrome
People with Down syndrome can work at the same level in various fields. They just need to be prepared. This applies to many areas in which people with this syndrome cope very well. Among them, for example, technical work or help in educational projects. This was discussed at a panel discussion at the Media Center Ukraine – Lviv.
"People with Down syndrome should be taken care of. But there is no need to create special segregation in society for this. For such children and adults, the most important thing is to feel like one's own in society," says Yulia Boyko, head of the Emmaus Center and mother of a daughter with Down syndrome. By the way, among the pupils of Emmaus, there are people with Down's syndrome, who work in supermarkets and even in IT (Volodymyr does an excellent job as a cleaner).
If inclusive education is gradually developing in Ukrainian kindergartens and schools, out-of-school education, professional and technical institutions or universities are still not open enough for such people. It is worth influencing the situation at the state level.
"Our society is ready for changes. The thesis about the specificity of each is beyond doubt. But in addition, to prepare for employment, it is worth paying attention to the approach of employers. There are now certain obligations to hire people with special needs. But "commitment" is a slightly different motivation. Employers often do not understand what work they can give such people. And you have to work with that. To show the capabilities of such people. Because they can be good and diligent workers," says Taras Shmyhelskyi, the father of a son with Down syndrome.
Read more: https://mediacenter.org.ua/news