Back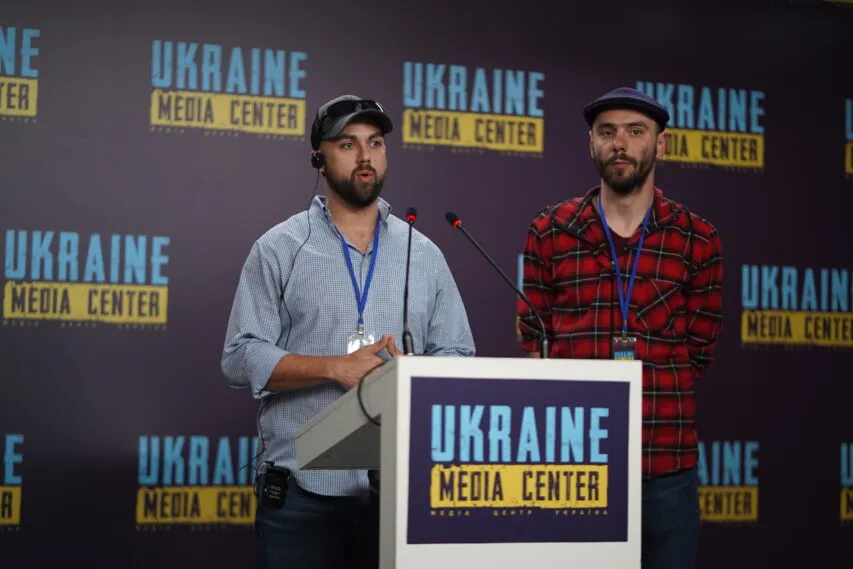 May 4, 2022, 13:56
Primary need is permanent housing. How volunteer work changed since start of war
If at the beginning of the war, volunteers were mostly busy with emergency evacuation of people from active war zones, today the majority of their efforts is aimed at looking for permanent housing for refugees, Oleksandr Shevchenko, Head of Ukraine SOS NGO said at a briefing in Media Center Ukraine. Their NGO is one of the most efficient volunteer groups focused on working in Kharkiv and Donbas.
According to Shevchenko, if during the first days of war the call center of the NGO answered up to 2—3 thousand calls a day, today there are fewer requests, but they have become more nuanced.
« The primary needs today are the evacuation of the so-called complicated groups, meaning bedridden patients, and aid to mothers, whose husbands are at the frontlines or have been killed in action. We want to connect Ukrainian mothers with families in the U.S. and Europe, so they could receive help directly, without our participation,» — Oleksandr Shevchenko said.
According to Director of Operations at Ukraine SOS and Task Force Yankee: Ukraine Kiel Hendricks unique projects aimed at coordinating refugees with the donors that can provide long-term assistance are already being realized.
«The needs change very dynamically. There's no influx of refugees from east to west like there used to be. Now people need long-term housing, so we help them rebuild their lives. But this is a difficult problem to solve,» — Kiel Hendricks said.
According to volunteers' data, within two months of the war Ukraine SOS has delivered 243 tons of humanitarian aid to Kharkiv, and their call center has processed 11,359 requests. Over 600 people have been evacuated, thousands more received help with coordination.
The operation of Ukraine SOS NGO includes evacuation, finding asylum, delivery of medicine, food, medical equipment and cars for the military from Poland, Sweden, Germany, France, Latvia, Lithuania and Israel.
Read more: https://mediacenter.org.ua/news