Back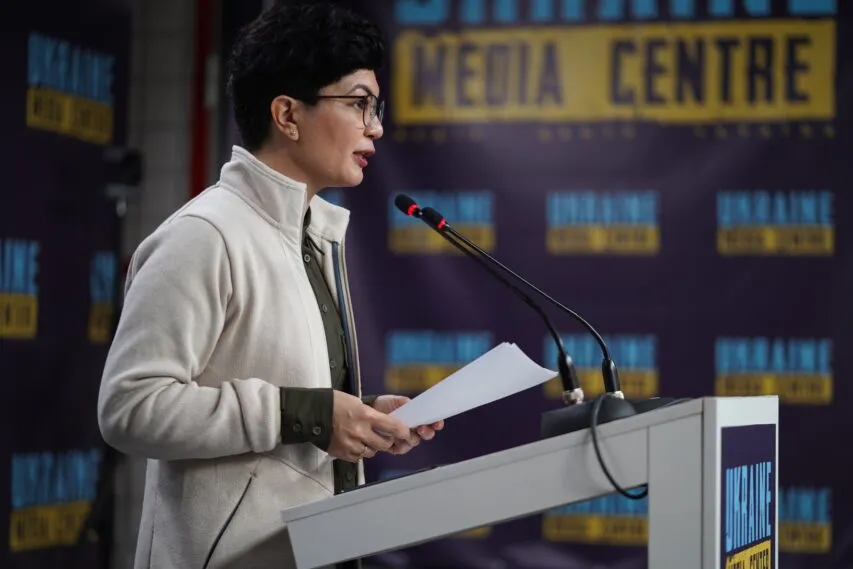 March 29, 2022, 14:03
Prices in the occupied Crimea can increase by 65% – T. Tasheva
Tamila Tasheva, Deputy Representative of the President of Ukraine in the Autonomous Republic of Crimea, Crimean Tatar human rights activist, informed during a briefing at Ukraine Media Center that sugar, rice, cooking oil and bread had become significantly more expensive in the territory of temporarily occupied Crimea.
According to her, the economic situation on the peninsula for the last 8 years has already been difficult due to economic sanctions. However, prices in the Crimea rose sharply after February 24. For example, sugar prices rose by up to 35 percent, rice and oil prices – by 12 percent, and bread prices – by as much as 18 percent. More generally, according to data received by the Office of Representative of President of Ukraine in Autonomous Republic of Crimea, food prices on the peninsula may rise by 65 percent.
According to Tamila Tasheva, the occupying authorities of Crimea are currently putting pressure on food suppliers, forcing them not to raise prices, thus trying to artificially restrain growth.
For more information on the current situation in Crimea, read here
Follow Ukraine Media Center news at:
Website: mediacenter.org.ua
Telegram: https://t.me/lvivmediacenter
Twitter: https://twitter.com/CenterUkraine
Facebook: https://www.facebook.com/UkraineMediaCenter/
YouTube: https://bit.ly/3whbxSm