Back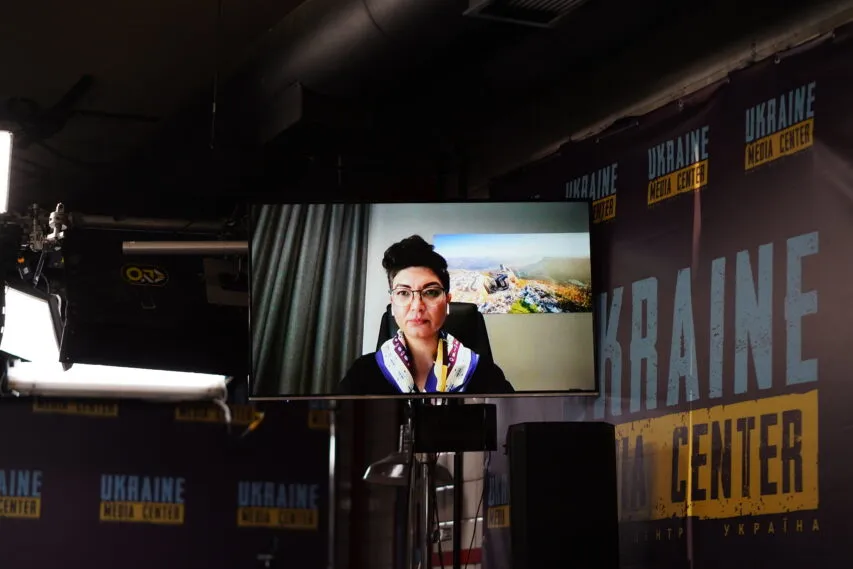 May 19, 2022, 15:11
People of Crimea don't want to go to war: Crimean residents leaving peninsula to avoid conscription into russian army — Tamila Tasheva
A large number of Crimean residents are leaving the territory of the peninsula for the fear of being conscripted into the russian army, Permanent Representative of the President of Ukraine in Crimea Tamila Tasheva said at a briefing at Media Center Ukraine.
According to her, the number of Crimean casualties in the russia-Ukraine war is growing. Ukrainian authorities were able to document at least 92 funerals on the russian-occupied peninsula
"We were able to verify at least 92 funerals that took place on the peninsula. Of these, 48 are most likely citizens of Ukraine, meaning people born on the peninsula, because all people, who were born before 2014 and lived on the peninsula, are most often our citizens. Such funerals take place in every town in Crimea. People are not happy about it, they do not want to die," — Tamila Tasheva said.
The war also has a significant impact on the daily lives of the Crimean residents.
"The war is very noticeable. It is noticeable when it comes to prices that they see on the shelves of their stores, to medicines that are in short supply. Food supply chains have been as good as broken down since February 24. Because everything used to be supplied from the territory of the russian federation, and it has become quite complicated at the moment," — Tamila Tasheva summed up.
Read more: https://mediacenter.org.ua/news