Back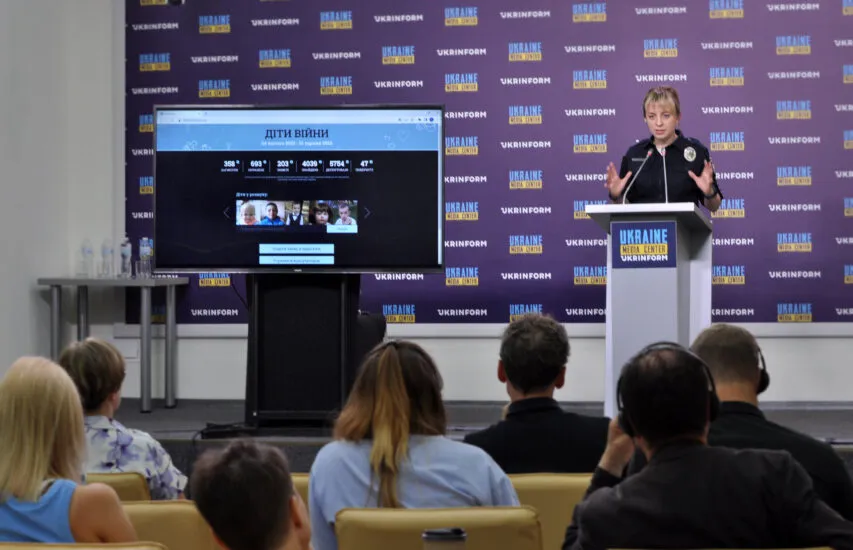 Катерина Павліченко, заступниця міністра внутрішніх справ, Медіацентр Україна - Укрінформ, 1 серпня
August 1, 2022, 15:57
"Over the Period of the Full-scale Invasion, the National Police Received 4,242 Missing Child Reports," Kateryna Pavlichenko
Kateryna Pavlichenko, Deputy Minister of the Interior, stated this at her briefing at Media Center Ukraine — Ukrinform.
"The National Police received reports on 4,242 children missing during the war by August 01, 2022. We have already found 4,039 children, or 95.2% of the total number," Kateryna Pavlichenko said.
We have been searching actively for 203 children after the introduction of martial law in Ukraine, including 184 children who have gone missing in the active fighting area, 176 children reported by close relatives, and 16 children who have left their place of residence and gone missing.
The Deputy Minister of the Interior called upon the public not to keep silent and report missing children or any information about what may have happened to them.
It has been reported that the Children of War Information Portal started working in Ukraine.
Read more: https://mediacenter.org.ua/news