Back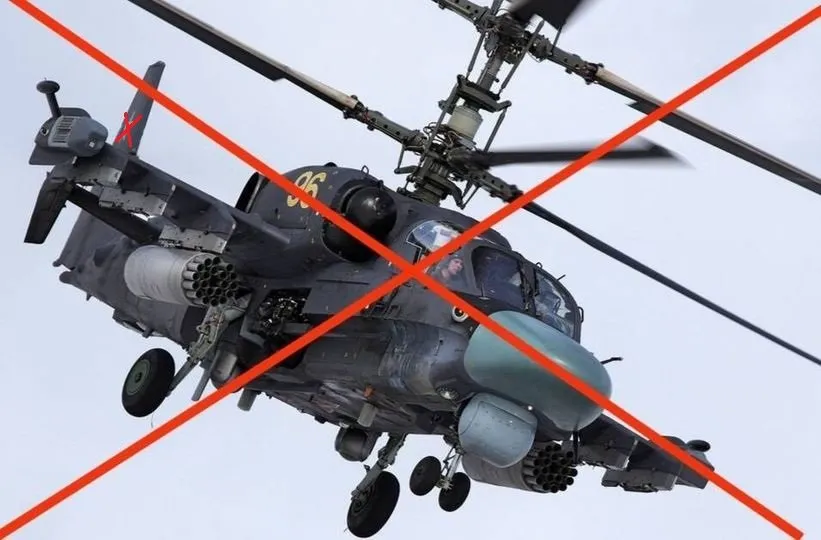 Фото з фейсбуку Генерального Штабу ЗСУ
August 16, 2022, 12:47
Over the last day, the Air Force of Ukraine's Armed Forces Destroyed Three Ka-52 Helicopters
Yuriy Ignat, Spokesperson for the Air Force Command of Ukraine's Armed Forces, stated this at Media Center Ukraine — Ukrinform.
"The air defense forces of the Armed Forces of Ukraine destroyed three Ka-52 helicopters over the last two days. In addition, our anti-air missile forces destroyed two Orlan UAVs and a cruise missile during the last 24 hours alone," he said.
The foe's army keeps away from the airspace controlled by Ukraine's Armed Forces. However, the invaders keep undertaking missile attacks from adjacent areas. By now, russians have intensified air force activities at the Belbek airfield in occupied Crimea. They are taking some measures after events at the Saky airfield. However, reduced activity of russian aviation has been observed for 3 to 4 days. Nevertheless, the ground attack aircraft – Su-25 airplanes, Mi-24 and Mi-28 gunships, and Ka-52 helicopters – keep operating.
Read more: https://mediacenter.org.ua/news