Back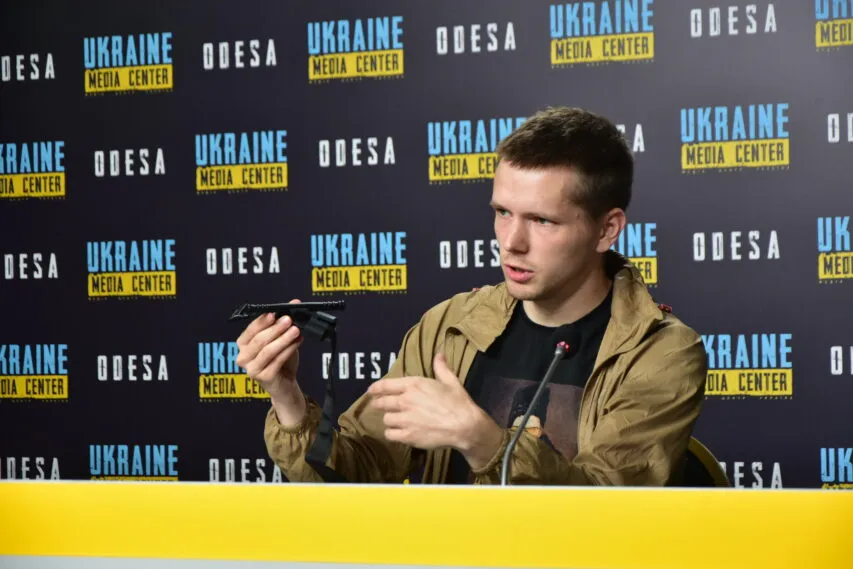 Photo by Media Center Ukraine – Odesa: Artem Prokopyev, senior tactical medicine instructor at the PULSE Charitable Foundation
July 27, 2023, 15:10
Over than 200 samples of tourniquets delivered to Ukraine, only 7-8 can be used – tactical medicine instructor
The rest of them only pose a danger to the wounded. This was stated by Artem Prokopyev, senior tactical medicine instructor at the PULSE Charitable Foundation, at a briefing at the Media Center Ukraine – Odesa.
He reminded that the main function of the tourniquet is to stop massive bleeding until the wounded gets to the hospital.
"A low-quality tourniquets may not have enough pressure to stop the bleeding. It may simply break. Or the necessary pressure will be maintained only for a short time. In general, according to a non-governmental organization that tested samples of tourniquets that came to Ukraine during the war, only 7-8 out of more than 200 can be recommended for use," – the instructor said.
He added that the list of tourniquets recommended for use can be found on the website of the Tactical Сombat Сasualty Сare committee, whose recommendations are used by Ukrainian combat medics and instructors. Artem Prokopyev also considers a product from the Ukrainian company Sich to be a high-quality tourniquet.
"One of the most recognized tourniquets is the American CAT, and its markings are very difficult to fake. In general, the manufacturers of these products have very informative websites with instructions on how to use them and how to distinguish them from fakes. In general, I recommend testing any tourniquets before using it," – the expert said.
Prokopyev also did not recommend the FORA tourniquet from a Turkish manufacturer, which was once even used by the Turkish army because of its traumatic effect.
"There are several ways for low-quality tourniquets to get to the army. Some people buy them on their own. Some are handed over by volunteers. Sometimes they get to the Armed Forces together with first aid kits from the state, which were handed over by some charitable foundations or international organizations. Unfortunately, there is no mechanism for licensing tourniquets by government agencies," – the expert added.
Read more: https://mediacenter.org.ua/news