Back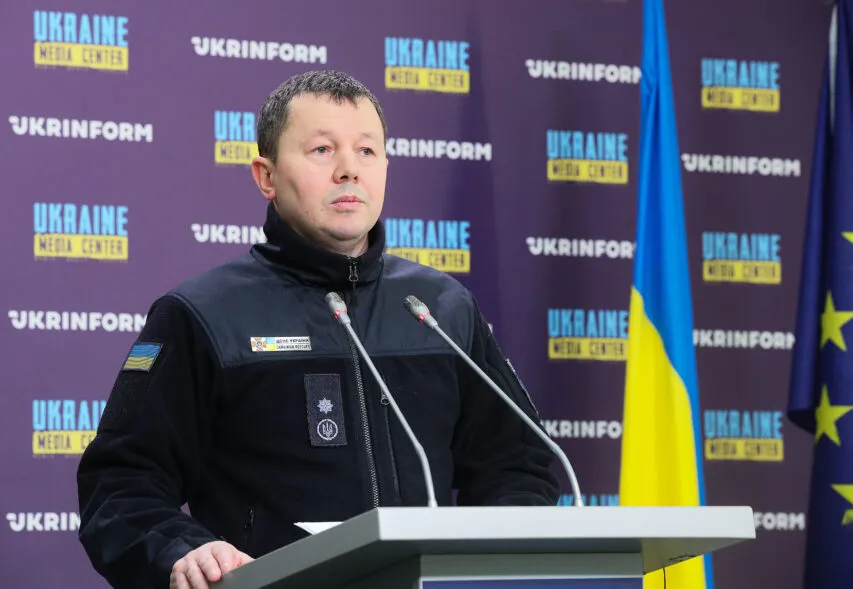 Volodymyr Demchuk, Director of the Emergency Response Department of the State Emergency Service of Ukraine, Major-General of Civil Protection Service, Media Center Ukraine — Ukrinform
February 8, 2023, 13:31
Over 7000 people have been killed in Türkiye as a result of the earthquake. Data on the death of Ukrainian citizens remains unconfirmed, 27 people are failed to get in touch with — State Emergency Service
The earthquake that struck Türkiye on February 6 has highly complex and immense consequences. Volodymyr Demchuk, Director of the Emergency Response Department of the State Emergency Service of Ukraine, Major-General of Civil Protection Service made this statement during a briefing at the Media Center Ukraine — Ukrinform.
"According to the operational data, the death toll currently surpassed 7,000 people, more than 40,000 are injured, and 400,000 citizens were forced to move. More than 6 thousand infrastructure facilities have collapsed. In general, the aftermath of the earthquake affected ten provinces of Türkiye," — said Demchuk.
The Major-General noted that the monitoring of Ukrainian citizens' stay and search is carried out by the Ministry of Foreign Affairs, that the State Emergency Service maintains constant communication with.
"At the moment, according to the information of the Ministry of Foreign Affairs, there are 65 appeals regarding the loss of communication with our citizens. But, as a result of the measures taken by our diplomats, we were able to establish the whereabouts and make contact with 38 people. There are still about 27 citizens who have not yet been contacted. The information on the dead citizens of Ukraine has not been confirmed," — said Demchuk.
Read more: https://mediacenter.org.ua/news