Back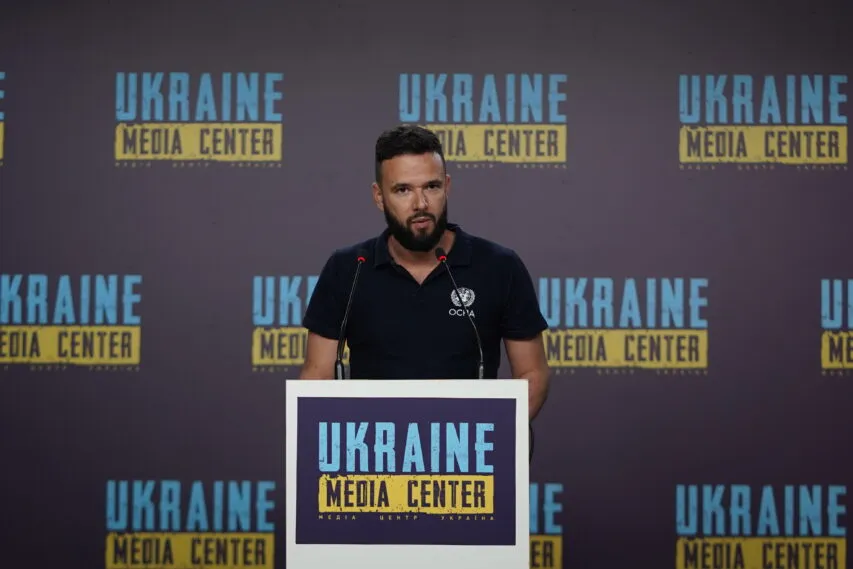 May 18, 2022, 11:23
"Over 700,000 Ukrainians Received Cash Assistance from the UN and Its Partners," UN OCHA Representative
More than 700,000 Ukrainians received cash assistance from the UN and its partner organizations. Furthermore, more people will receive cash assistance. Saviano Abreu, a representative of the United Nations Office for the Coordination of Humanitarian Affairs (OCHA), disclosed this information during the briefing at Media Center Ukraine.
"We have covered over 700,000 people and will increase the figure by 100,000 every week. Cash assistance is the most efficient support method because the people can decide how to spend the money," Saviano Abreu said.
According to him, the UN and its humanitarian partners started raising aid for residents of Ukraine from the very beginning of the all-out war in Ukraine. By now, USD 1.3 billion have been raised, or 60% of the target amount.
According to the UNHCR, the cash assistance amount is based on the subsistence minimum projected for April 2022, amounts to UAH 2,220 per family member, and covers a period of three months.
Read more: https://mediacenter.org.ua/news