Back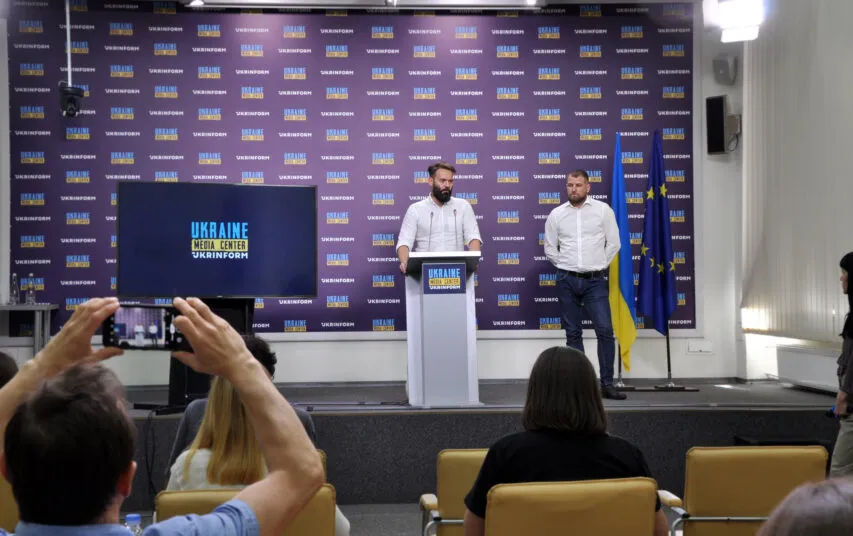 Василь Задворний, генеральний директор ДП "Прозорро", Андрій Мазан, виконавчий директор ГО "Цегрін", Медіацентр Україна - Укрінформ, 22 липня
July 22, 2022, 14:04
Over 10 Municipalities Started Reporting on the Use of Humanitarian Aid
The Communities of Integrity coalition initiated by Tsegrin NGO started its operations in Ukraine. Supported by ProZorro State-owned Enterprise, municipalities report on their use of humanitarian aid.
Andrii Mazan, Executive Director of Tsegrin NGO, stated this during his briefing at Media Center Ukraine — Ukrinform.
"During the war, municipalities became focal points of assistance for IDPs, military, and territorial defense forces. With time, the flow of humanitarian aid started drying out, among other things, because russia's propaganda campaign claimed that humanitarian aid for Ukraine gets stolen. A decision was made to report on the use of humanitarian aid to counter such fake news, demonstrate the work of municipalities to their residents, and report the lines of use to donors. Municipalities happily agreed to report twice a month, filling out the reporting forms," he said.
ProZorro developed a software application enabling municipalities to fill out the reporting forms.
"The issue of the transparent use of humanitarian aid is the issue of trust. In Ukraine, there are diverse sources of aid. Now, more than ten municipalities from 12 oblasts of Ukraine report on their use of humanitarian aid," Vasyl Zadvornyy, ProZorro's Director General, said.
Furthermore, these reports will make it possible not only to control the allocation of humanitarian aid but also to track the needs of a municipality.
Read more: https://mediacenter.org.ua/news