Back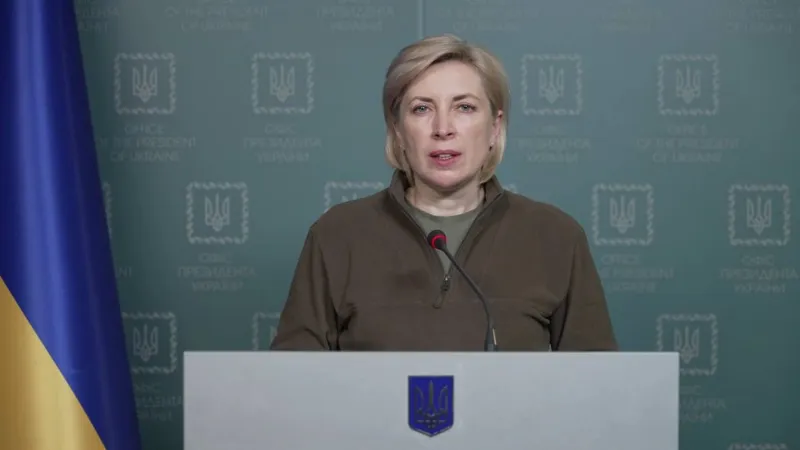 March 15, 2022, 09:21
On March 15,  9 humanitarian corridors in Ukraine are scheduled – Iryna Vereshchuk stated
During the morning briefing, Deputy Prime Minister – Minister of Reintegration of the Temporarily Occupied Territories of Ukraine Iryna Vereshchuk spoke about the plan of work of humanitarian corridors for March 15. There are 9 of such corridors that have been agreed.
In particular, in the Donetsk region, a humanitarian cargo will leave the city of Berdyansk to Mariupol, carrying tens of tons of water, medicines and food for people who are very much waiting for it in the city blocked by the occupiers. Instead, on the back way, it has to pick up women, children and anyone who needs to be evacuated on the Mariupol-Zaporizhzhya route.
In the Kyiv region, it is expected an evacuation route from the villages of Bohdanivka and Nova Bohdanivka and from the village of Bobryk to Brovary.
"We know about the huge problem in Ivankiv and we are working on that issue. I sincerely hope that tomorrow we will be able to open such a humanitarian corridor" – Iryna Vereshchuk stressed the most problematic direction of evacuation in the capital region.
In the Sumy region, the opening of a humanitarian corridor from the cities of Sumy, Trostyanets, Lebedyn, Shostka and Konotop to Poltava has been announced.
In the Kharkiv region, evacuation of civilians from the village of Oskol to Slovyansk is planned.
"I want to assure you: all the information you submit on Facebook, through other channels, comes to us. We process it and promise not to leave anyone. We remember, acknowledge and really want to save you! Let's be together, take care of each one, let's save Ukraine! " – Iryna Vereshchuk addressed words of support to citizens who ask for help with leaving active areas of active hostilities.