Back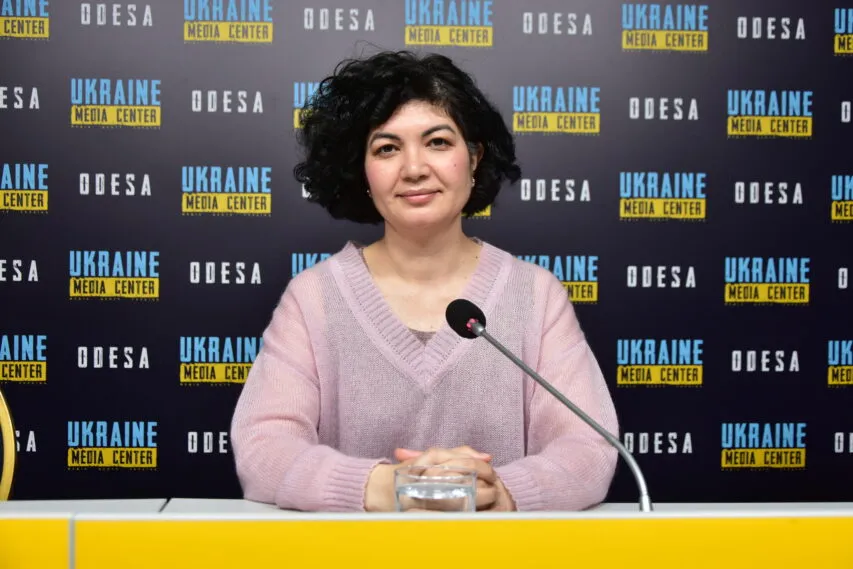 Photo by Media Center Ukraine – Odesa: Tamila Tasheva, Representative of permanent Representative of Mission of the President of Ukraine in the Autonomous Republic of Crimea
June 30, 2023, 15:02
On July 3, the "Recovery Register" project will start to train future  state personnel for the de-occupied Crimea
According to the Mission of the President of Ukraine in the Autonomous Republic of Crimea, after the de-occupation of the peninsula, the authorities will need at least 50 thousand specialists in various fields. This was stated by Tamila Tasheva, Permanent Representative of Mission of the President of Ukraine in the Autonomous Republic of Crimea, at a briefing at the Media Center Ukraine – Odesa.
"We can already announce that starting from July 3, our pilot project, the "Personnel Reserve" or "Recovery Reserve", will be launched on the basis of the National Civil Service Agency to train public authorities in the de-occupied Crimea. We will need a lot of personnel, about 50 thousand. This includes law enforcement, judges, teachers, and medical workers. That is why these training courses are not only for civil servants, but for everyone," – Tamila Tasheva said.
She added that as part of this project, two master's programs will be launched at Kyiv National University in the fall.
Tamila Tasheva said that in the de-occupied Crimea, civil servants will need to work on the implementation of several programs.
"This is a program of responsibility for collaborationism. Those who participated in the establishment of the occupation regime, were top officials, who betrayed their oath, will have to be brought to justice. But we need to maintain a balance so as not to organize a witch hunt. Those who worked in the occupation administrations but did not make managerial decisions must undergo lustration," – Tasheva said.
She also said that it will be necessary to resolve property issues.
"We do not recognize documents issued by the occupation authorities – court decisions, etc. But there are millions of such documents. And to avoid the collapse of the government, we will have to deal with this," – the official added.
The "recovery reserve" will also need to address humanitarian issues – to carry out the so-called "cognitive de-occupation," that is, to demilitarize the minds of the peninsula's residents, Tasheva said.
"Our people also have a great demand for what to do with the colonizing citizens who came to Crimea after 2014. In our opinion, they should be forcibly deported, there is such a procedure in the legislation. According to various estimates, there are from 500 thousand to half a million such people, but we hope that most of them will leave the peninsula before de-occupation," – Tasheva said.
She added that the strategy for economic recovery of Crimea and its militarization will be presented on October 23 at the third Crimean Platform summit.
Read more: https://mediacenter.org.ua/news