Back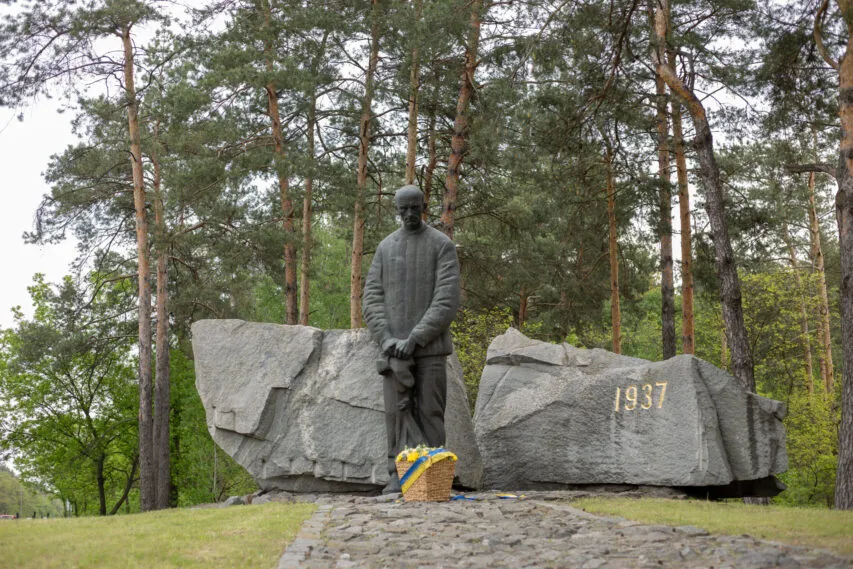 March 23, 2023, 15:33
Oleksandr Tkachenko: National Military Memorial Cemetery may become operational as early as in fall of next year
During a briefing at Media Center Ukraine — Ukrinform, Oleksandr Tkachenko, Minister of Culture and Information Policy of Ukraine, announced when the National Military Memorial Cemetery is expected to open.
"We have the Bykivnia graves National Historical and Cultural Reserve located on the outskirts of Kyiv on Brovary Highway. This is a place of commemoration, a place of Ukrainians and Poles shot under stalinist repressions. And we think that it is quite appropriate to create a place that will honor our fallen soldiers nearby," — Oleksandr Tkachenko said.
The minister noted that this is the fastest option, since the reserve belongs to the Ministry of Culture.
"Since the land has already been allocated to us, this is the fastest way to start building a cemetery in that location. Getting to this place is quite easy. The city administration undertakes the responsibility to further improve it. And in general, this place of commemoration of the heroes and fighters in the struggle for independence is logically combined with the commemoration of those who were shot during the stalinist repressions. This approach will allow it (National Military Memorial Cemetery) to be finished already this fall."
Read more: https://mediacenter.org.ua/news