Back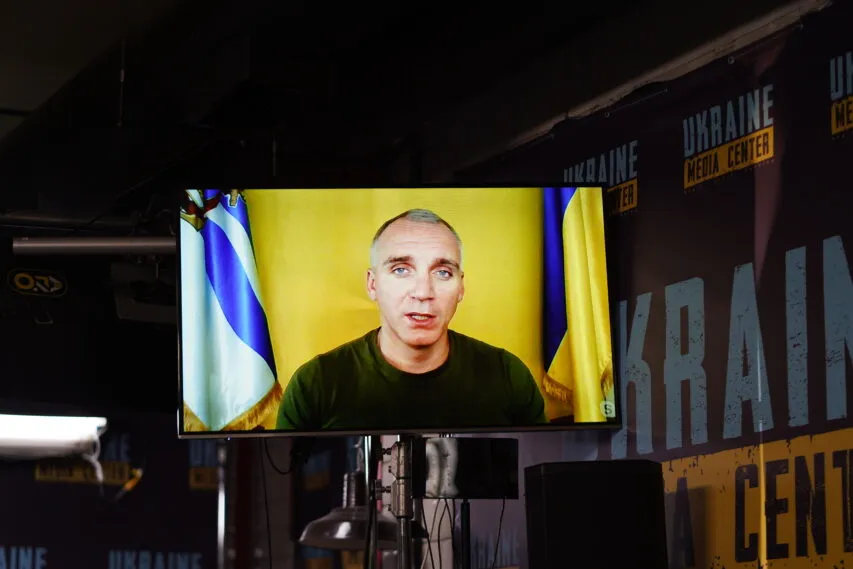 Міський голова Миколаєва Олександр Сєнкевич у Медіацентрі Україна, 19 липня
July 19, 2022, 14:54
"Of 480,000 Mykolaiv Residents, about 230,000 Stay in the City," Oleksandr Sienkevych
According to calculations of the local government, about 230,000 Mykolaiv residents out of 480,000 stayed in the city. Most of them are pensioners who, as they say, do not know where to go and are afraid of change. Oleksandr Sienkevych, Mayor of Mykolaiv, told this during his briefing at Media Center Ukraine.
"These figures are confirmed by the quantity of the removed household waste, water consumption figures, and mobile operators," Oleksandr Sienkevych explains.
The mayor also spoke about losses suffered by Mykolaiv as a result of russia's all-out invasion of Ukraine.
"The losses – I refer to the damaged facilities that can be reconstructed with enough money – are close to UAH 700 million. It is what we need to rebuild. However, if we consider the destruction, including the building of the Oblast State Administration or two ruined schools, or the Pedagogical and Shipbuilding Universities, we have not calculated any figures because it is not possible. New cost estimation and design documents are needed because it effectively amounts to building some properties anew. Thus, the losses are colossal," Oleksandr Sienkevych summarized.
Read more: https://mediacenter.org.ua/news