Back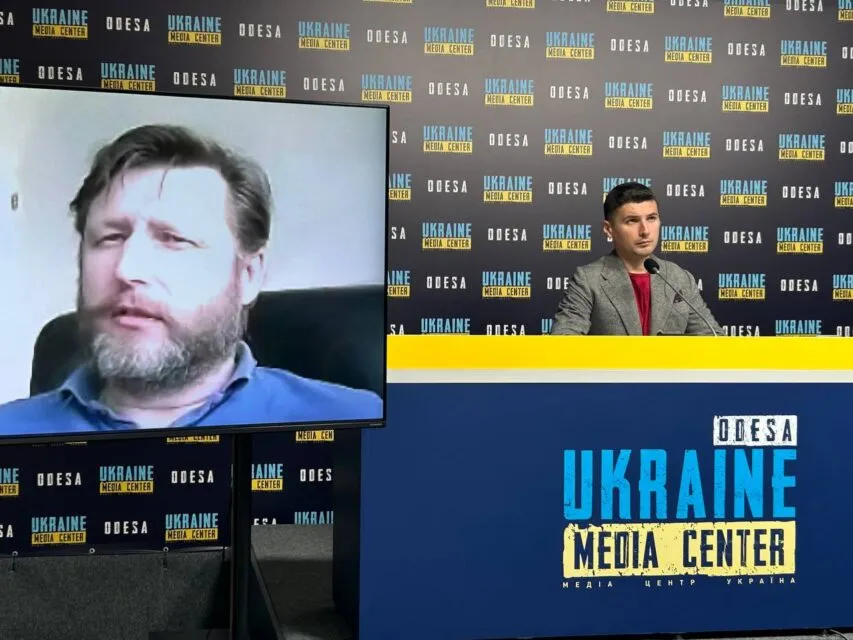 Photo by Media Center Ukraine – Odesa: Viktor Komorin, director of the Ukrainian scientific center of ecology of sea
June 14, 2023, 12:17
Odesa region can "forget" about the sea season for a year – scientist
It is also worth refraining from eating seafood from the Black Sea during this period. This opinion was expressed at a briefing at the Media Center Ukraine – Odesa by Viktor Komorin, director of the Ukrainian scientific center of ecology of sea.
According to the scientist, one of the main problems that arose due to the explosion of the Kakhovka hydroelectric power plant dam is the low salinity of water in the Black Sea, and this will "completely reformat the ecosystem."
"The problem is not that fish will start running away from such water. It is more likely that benthic organisms, the same gobies, will suffer great losses. And this is not only due to fresh water and toxic substances. It will be a complex issue. Large areas of mussels may die," – the scientist said.
He also added that the Black Sea countries will feel the consequences of the explosion for years to come.
"Toxic substances will accumulate both in organisms and on the seabed. In the fall, we will see that when there are storms, the situation will become difficult again…. We are cut off from the holiday season for a year. I do not recommend swimming, fishing and eating seafood," – Komorin said.
He also added that one of the main tasks of scientists now is to go out to sea and collect additional data to understand how the pollution situation is changing and how biodiversity is changing. This possibility is currently being discussed with the military authorities.
"Once we have this data, we will be able to put it into a mathematical model and predict changes in the medium and long term. In 1–2 days, this contaminated water will reach the coasts of Bulgaria and Romania, and they will suffer almost the same consequences. And we need to discuss what can be implemented at the international level now," – the scientist added.
Read more: https://mediacenter.org.ua/news