Back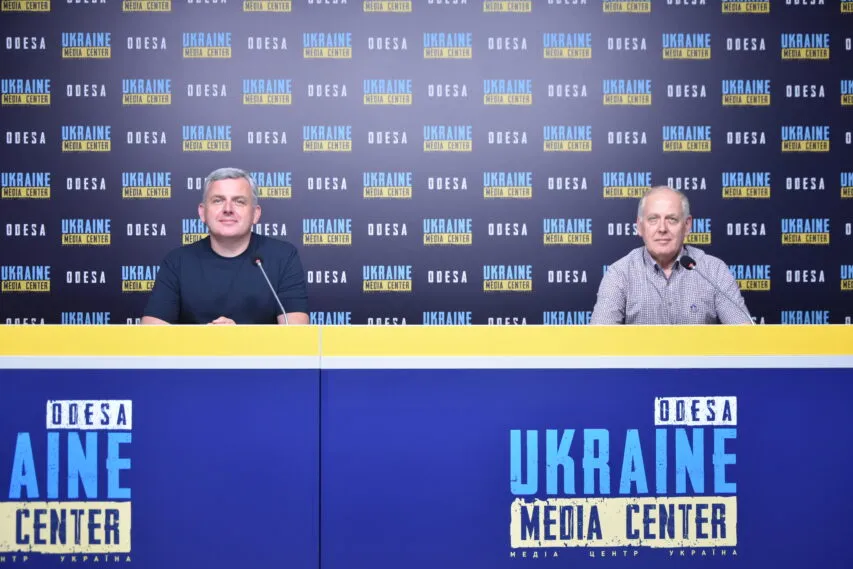 Photo by Media Сenter Ukraine – Odesa: Ruslan Shchipun, co-founder and director of the Tarus Laser Vision Correction Center; Serhii Shchipun, co-founder, chief physician of the "Tarus" laser vision correction center, candidate of medical sciences, member of the European Association of Cataract and Refractive Surgeons ESCRS
June 22, 2023, 15:00
Odesa-based Tarus Eye Center, which healed military for free and was damaged during missile attacks, is asking for help
The center's founders have already found premises and hope to return to work in two months, but they need the help of caring people. This was stated by Ruslan Shchipun, co-founder and director of the Tarus Laser Vision Correction Center, at a briefing at the Media Center Ukraine – Odesa.
He said that the clinic had been operating in Odesa for 25 years, and for the last 15 years it had been based in the business center in the Odesa's downtown, which was hit by a missile.
"It was the first private ophthalmology clinic where we performed many unique surgeries using the most modern equipment, including the first vision correction surgery in 1998. We started working together with the Filatov Institute of Eye Diseases, and together with them, we mastered the treatment of corneal dystrophy," – Serhii Shchipun, co-founder, chief physician of the "Tarus" laser vision correction center, candidate of medical sciences, member of the European Association of Cataract and Refractive Surgeons ESCRS.
According to Ruslan Shchipun, about 300 patients, including about 20 military, are currently waiting for treatment due to the destruction.
"We have been working with the ophthalmology department of the military hospital in Odesa for a long time and have performed many free surgeries. After the start of the full-scale invasion, we distributed glasses and contact lenses to the military for free, and in a few days our warehouses were empty," Ruslan Shchipun said.
He noted that the clinic has already found new premises and plans to return to work in 1.5-2 months.
"However, a lot of equipment was damaged, from 30 to 50%, and we are still counting. We have approached manufacturers, and they are ready to provide some equipment on preferential terms. We are also counting on the help of international donors, city authorities and ordinary people," – the doctor said.
He said that immediately after the shelling, the clinic opened bank accounts, and the amount of donations as of June 22 amounted to about 230 thousand hryvnias.
"This is a very large amount, and it is important that many people responded, because most donations amounted to 50–100 hryvnias. Not only Odesa residents transferred money, but many people sent help from Kyiv, Chernivtsi, other cities and even other countries. And we are grateful to everyone for their help," – the doctor added.
Read more: https://mediacenter.org.ua/news