Back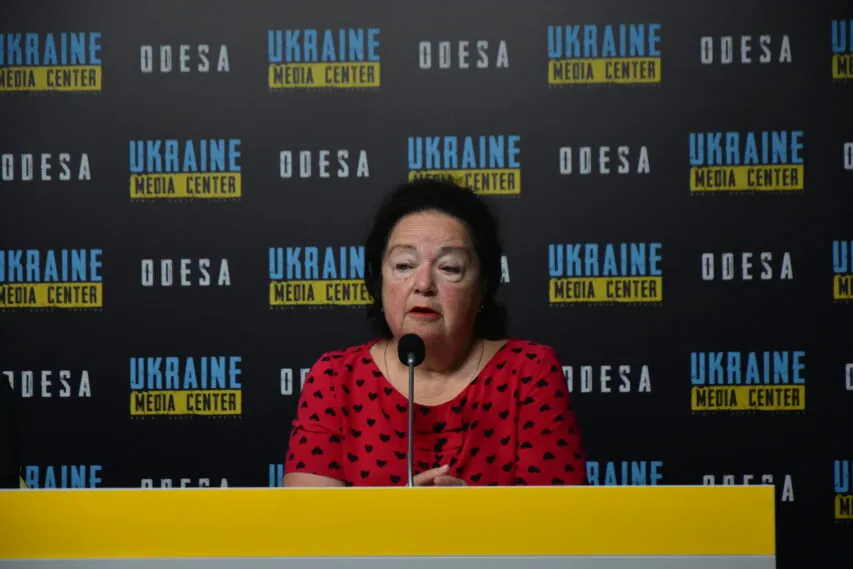 Photo by Media Center Ukraine – Odesa: Olena Redko, artistic director of the Odesa academic theatre of musical comedy
June 15, 2023, 13:47
Odesa academic theatre of musical comedy will end its theatre season with the premiere of the musical "Love of a Sich Rifleman"
The performances will take place on 24-25 June and 1-2 July. This was announced at a briefing at the Media Center Ukraine – Odesa by Olena Redko, artistic director of the Odesa academic theatre of musical comedy.
She noted that this stage play is very popular in western Ukraine, but it has not yet been performed in Odesa. 
"The Love of a Sich Rifleman" is an operetta by Yaroslav Barnych, he is also called the "Ukrainian Imre Kalman" (Imre Kalman is the author of the famous operetta "The Circus Princess" – ed.) It was very popular in the 1930s. Our director, Vitaliy Platov, evacuated to Lviv with his family and saw how we could stage the play here. It will be a musical, very bright, beautiful and patriotic," Redko said.
She also added that in the second "military" theatre season, all the classic performances of the musical comedy theatre – "The Night Before Christmas", "For Two Hares", "Liar" – were translated into Ukrainian.
Read more: https://mediacenter.org.ua/news