Back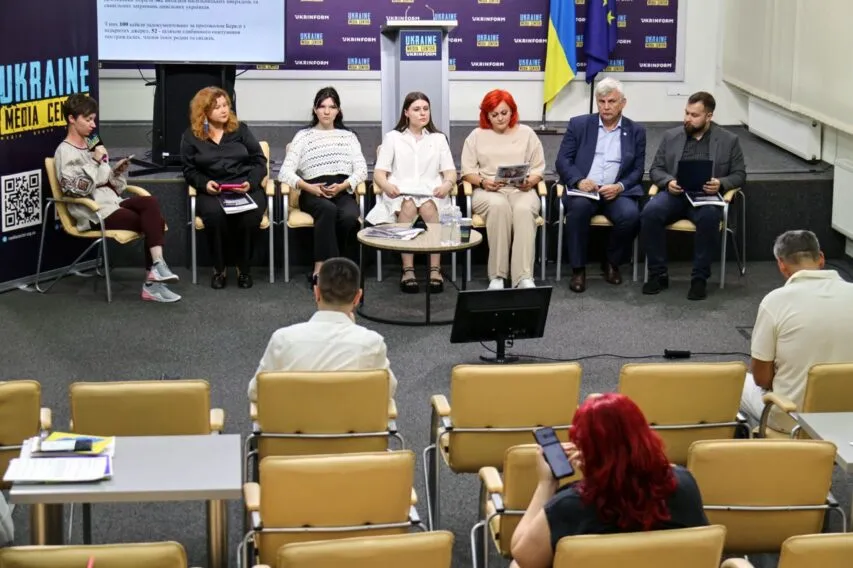 June 28, 2023, 17:20
Occupiers have kept or continue to keep over 13,000 civilians detained – representative of Prosecutor General's Office
Ukraine started pre-trial investigations into 3,305 criminal proceedings due to kidnapping and illegal deprivation of liberty of the civilian population, Oleksandr Ziuz, representative of the Prosecutor General's Office, said at a briefing at Media Center Ukraine – Ukrinform.
"In the course of their investigation, (we – Ed.) identified 13,676 civilians who had been illegally detained or were still being detained by the occupation administration of the russian federation. 1,655 people were recognized as victims in these criminal proceedings," Oleksandr Ziuz explained.
Also, the representative of the Prosecutor General's Office spoke of how many people have already received the notice of suspicion and how many sentences have been passed.
"During the investigation, we as well as, regional units, notified 99 persons of suspicion resulting in 26 indictments filed to courts. The courts have already passed 5 verdicts regarding 66 persons with 7 people convicted in criminal proceedings under this category," the expert said.
According to him, these data cannot fully reflect the number of the civilian population illegally deprived of liberty, as it is currently not possible to conduct investigation in the temporarily occupied territories.
Read more: https://mediacenter.org.ua/news