Back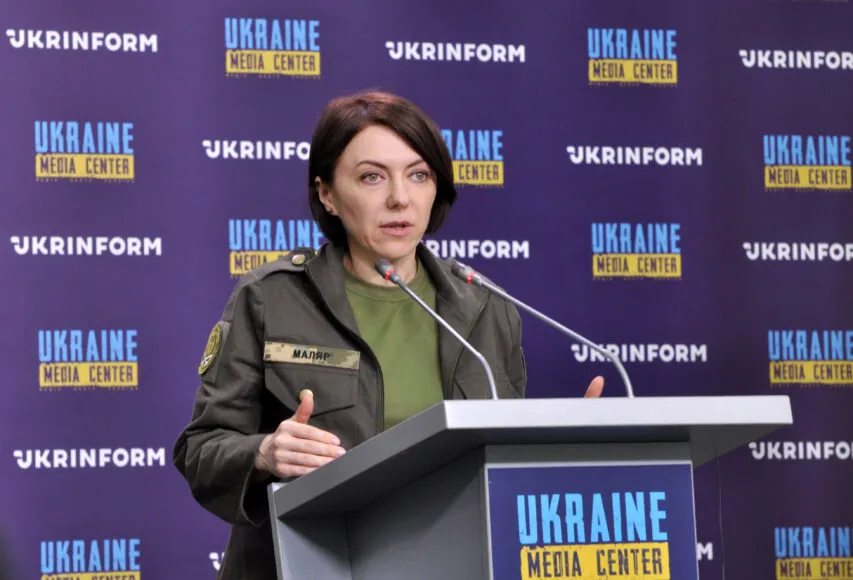 Ганна Маляр, заступниця міністра оборони України, Медіацентр Україна - Укрінформ, 7 липня
July 7, 2022, 16:04
"Occupiers force teenagers in occupied territories to enter higher education establishments, where russian teachers already started to work," Maliar
Officials and teachers from the most depressed regions of russia are arriving in the temporarily occupied territories of Ukraine.
Hanna Maliar, Deputy Defense Minister of Ukraine made this statement at Media Center Ukraine — Ukrinform.
"In the temporarily occupied territories, the russians appoint officials who come from russia, from the most underdeveloped regions of the country. Also, in the temporarily occupied territories, the enemy makes applicants enter higher education establishments, in which the russians already teach students. If parents refuse, they are threatened with boarding schools," — she said.
According to the intelligence, the enemy concentrated its main efforts on establishing control over Luhansk region and reaching the geographical borders of Donetsk region. In Kharkiv region, the russians are trying to restrain the Ukrainian Armed Forces and prevent them from reaching the borders of the region. Also, the intelligence does not rule out an enemy offensive along the Zaporizhia axis, where the occupiers are strengthening their units. It is possible that they are planning to encircle Ukraine's defense forces.
According to the Defense Intelligence of Ukraine, the enemy is demining the waters near the ports of Berdyansk and Mariupol in order to ensure their full operation.
Read more: https://mediacenter.org.ua/news