Back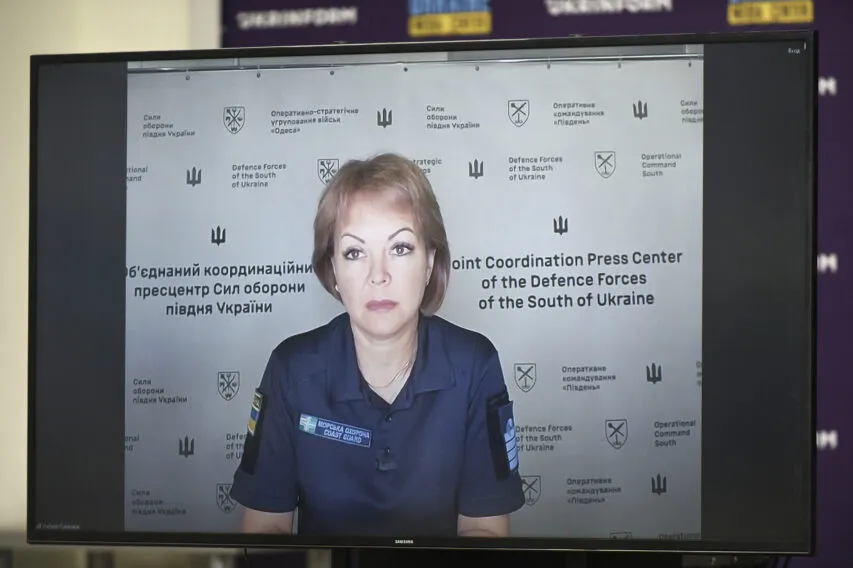 August 3, 2023, 14:47
Occupiers experiencing shell hunger: after successful attacks by Ukraine enemy shelling decreases by three times
The substantial work the Ukrainian defenders did to damage ammunition depots causes the enemy to experience shell hunger. At the same time, the enemy shelling has decreased by several times. Last week, the successfully carried out work led to destruction of 7 field warehouses that the enemy deployed on the left bank of the Dnipro River.
Natalia Humeniuk, Head of the United Coordinating Press Center of Security and Defense Forces of the South of Ukraine, made this statement during a briefing at Media Center Ukraine – Ukrinform.
"There are certain observations, and we had certain achievements in this regard last week, when there was substantial work (to damage – Ed.) field ammunition depots, which the enemy had deployed on the left bank. We managed to destroy up to 7 such depots. And the enemy is really feeling the shell hunger," she emphasized.
Natalia Humeniuk also noted that due to the precise and successful work of the Ukrainian defenders along the transport routes, the enemy's logistics got more complicated and slowed down, but was not completely stopped. Therefore, according to her, from time to time the enemy manages to pull up certain resources, reserves both in terms of ammunition, and in terms of new equipment and personnel. However, she noted, they are struggling to keep up with the pace of combat development.
"That's why there are such drops in the statistics, when the enemy actually loses the opportunity to attack, and the amount of shelling, in particular in our area, dropped to as little as 30 cases per day. It felt like shell hunger. Then we saw that they pulled up their resources a little, raised the number of attacks to 90 again. And in continuing the counter-battery fight, we also continue to push them deeper and further along the left bank, so that they do not have the opportunity to fire from a distance. Also, minus two enemy ammunition depots. Again, we see that there were 54 attacks in the past day. This is a significant decrease," Natalia Humeniuk explained.
Read more: https://mediacenter.org.ua/news