Back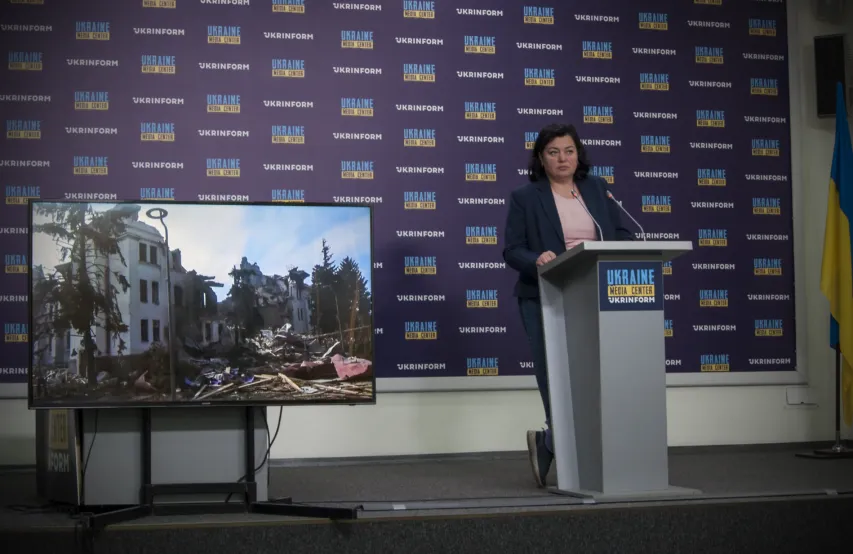 May 18, 2022, 17:50
"No one understands the scale of the tragedy in Mariupol, but the world must learn the truth" — "Mariupol Chronicles of Hell" documentary presented in Kyiv
The documentary is based on the stories by eyewitnesses, who survived the occupation and were able to leave the city. The authors of the film turned to the people of Mariupol for their stories. The first person who was filmed in the documentary was Nadiya Sukhorukova. The woman kept a diary of her memories on her Facebook page. Many eyewitnesses did not agree to be interviewed, as people could not go through this hell again, even in stories.
The filmmakers recorded over 11 hours of interviews. There are 11 people featured in the documentary. In just 4 and a half weeks, a team of volunteers filmed and edited the movie, which is already available on YouTube — https://bit.ly/3NiNDv2
Liza Tatarinova, the film's director, spoke about her new documentary during a briefing at Media Center Ukraine — Ukrinform.
"No one understood the scale of the tragedy that took place in the city. We did not believe that such atrocities could happen in the 21st century.
When people were left without food, water and power. Therefore, we, with a team of volunteers, decided that the world must know the truth. We immediately agreed to grant free screening rights for this film. The world must know the truth about all the horrors that took place in Mariupol. That this is a war of extermination. In the first two weeks alone, the documentary was viewed by several million people. Reviews of this film are coming from all over the world, even from the most remote corners, "she said.
Liza Tatarinova noted that despite the difficult topic, it is also a story about love, about people's love for their city, which russia wiped off the face of the earth.
The film's teaser was screened during the briefing (available at https://bit.ly/3NnyxnU), in which the people in the film shared their memories:
"People cooked food on open fires near their houses, very often they resorted to hunting pigeons."
"The world will learn the whole truth only after the de-occupation"
"The city of Mariupol is now a cemetery."
Read more: https://mediacenter.org.ua/news