Back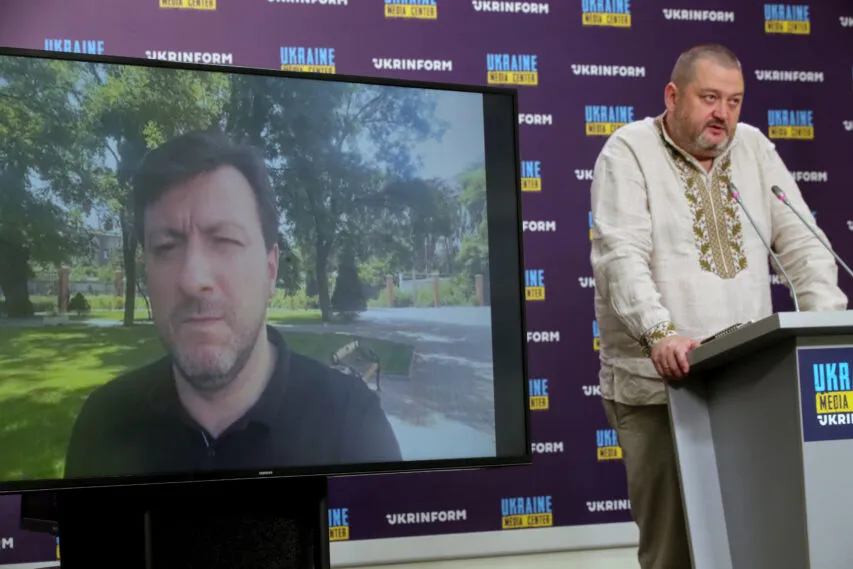 Олександр Старух, Медіацентр Україна - Укрінформ, 29 червня
June 29, 2022, 13:05
"No Accumulation of Invading Forces Is Registered in Zaporizhia Oblast," Head of Zaporizhia Oblast Military Administration
During his briefing at Media Center Ukraine – Ukrinform, Oleksandr Starukh, Head of Zaporizhia Oblast Military Administration, said that the invaders' military equipment kept moving within the oblast, but there was no accumulation of forces for the offensive.
"russians keep bringing equipment to Zaporizhia Oblast because the logic dictates that it has to cross our oblast. There had been no substantial accumulation of forces by the occupiers. However, we know about the active fighting in Luhansk, Kharkiv, and Zaporizhia Oblasts. However, invaders are short of forces and means for an offensive," he explained.
Oleksandr Starukh also disclosed information about the guerrilla movement in the oblast and its existence.
"There are guerrilla fighters, and they act. They will keep invaders "happy" more and more often. All residents of occupied territories believe and know that our cities will be liberated and that guerrilla fighters will actively help us," the Head of Zaporizhia Oblast Military Administration emphasized.
Read more: https://mediacenter.org.ua/news