Back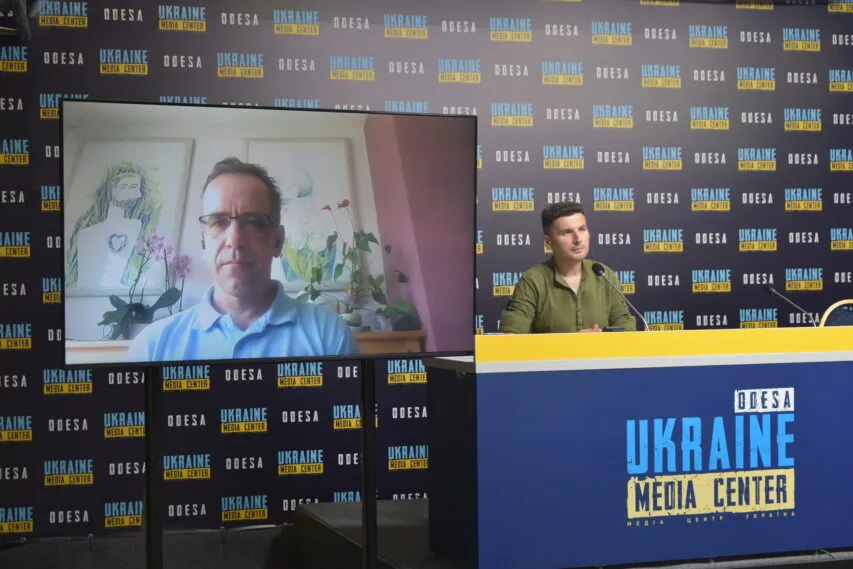 Photo by Media Center Ukraine – Odesa: David Stulik, analyst, former diplomat in Ukraine
July 12, 2023, 15:46
NATO should have given Ukraine guarantees that it will be accepted into the alliance in 2024,  – Czech analyst on the Vilnius summit
The indecision of the allies only plays into russia's side. This opinion was expressed by David Stulik, an analyst and former diplomat in Ukraine, at a briefing at the Media Center Ukraine – Odesa.
He noted that the joint statement adopted at the NATO summit that Ukraine will be invited to join the bloc after some allies agree and fulfill all the requirements, "is not what Ukraine and NATO's eastern flank were hoping for."
"The situation is very dynamic, and at the NATO summit in 2024 in Washington, everything can change. And maybe then we will tell the allies who were against Ukraine's accession to NATO this year that they were wrong. I believe that today, Ukraine should have been given a guarantee that it will be accepted into the alliance in 2024," – the expert said.
He added that such uncertainty, lack of a common position and uncertainty on the part of NATO members only plays into russia's side.
"The Kremlin sees this and continues its aggression. And in fact, when key allies do not accept Ukraine into the alliance because they do not want an open conflict with Moscow, russia will have a certain veto power in NATO. This should not be allowed," – Mr. Stulik emphasized.
However, he added that Ukraine's refusal to join NATO this year "is not the end, it is not a tragedy. The year 2023 should be used to the maximum to get a positive response from Washington."
Read more: https://mediacenter.org.ua/news