Back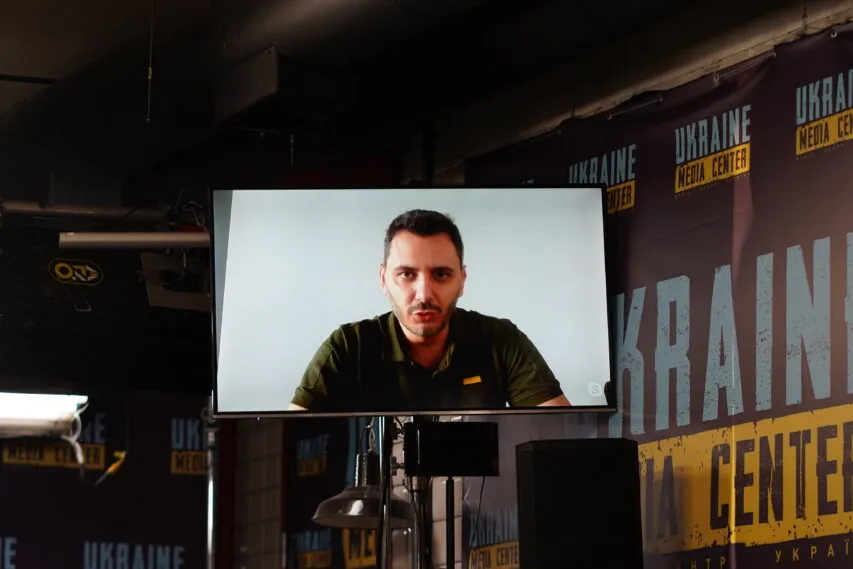 June 2, 2022, 14:03
"NATO Parliamentary Assembly Vowed Resistance to russia and Support for Ukraine," Yehor Cherniev
In its final declaration, the NATO Parliamentary Assembly urged governments of member states of the Alliance to strengthen their countermeasures against russia and support Ukraine along its path toward the Euroatlantic integration. Yehor Cherniev, Verkhovna Rada Member, Head of the Permanent Delegation of the Verkhovna Rada of Ukraine to the NATO Parliamentary Assembly, disclosed this information during the briefing at Media Center Ukraine.
"The entire final declaration, which is adopted after the session every time, has been fully dedicated to Ukraine. It deals with our NATO membership ambition, sanctions on russia, and an embargo. Effectively, it calls the countries to act more stringently, provide more weapons, and support Ukraine," Yehor Cherniev explained.
For instance, Ukraine's representatives discussed the weapon supplies at a bilateral meeting with the German delegation.
"Currently, they are prepared to supply howitzers, and there is a decision to provide air defense systems to us; however, the situation with tanks and multiple rocket launcher systems is still difficult. Therefore, we had to explain to our German colleagues in lay terms why we needed the multiple rocket launchers and long-range artillery," Yehor Cherniev said.
Read more: https://mediacenter.org.ua/news