Back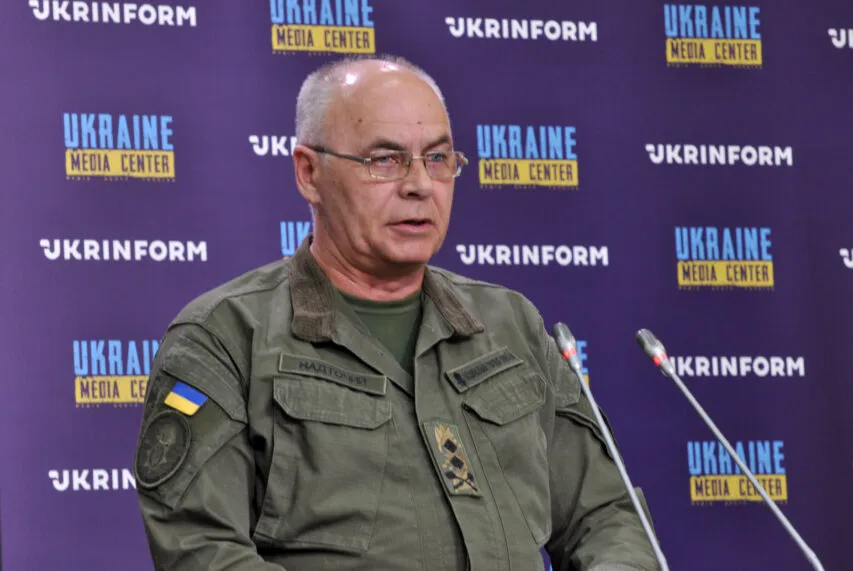 Олексій Надточий, начальник оперативного управління Головного управління НГУ, Медіацентр Україна - Укрінформ, 28 липня
July 28, 2022, 12:07
"National Guard's Conscript Hit Seven Enemy Air Targets with a MANPADS"
Oleksii Nadtochyi, Head of the Operations Office of the Main Directorate of the National Guard of Ukraine, reported this during his briefing at Media Center Ukraine — Ukrinform.
"A conscripted soldier of the National Guard of Ukraine downed a cruise missile on July 16 and a Su-25 airplane on July 17 with a MANPADS. Overall, he hit seven russian targets – six airplanes and one cruise missile. This soldier is a Hero of Ukraine," Oleksii Nadtochyi said.
In addition to missions in active fighting areas, the personnel of the National Guard is also engaged in assuring security within the state. The territorial defense stabilization operation is ongoing. The core effort is concentrated on guarding and securing important government objects, state authorities, consular missions, and critical infrastructure.
Read more: https://mediacenter.org.ua/news