Back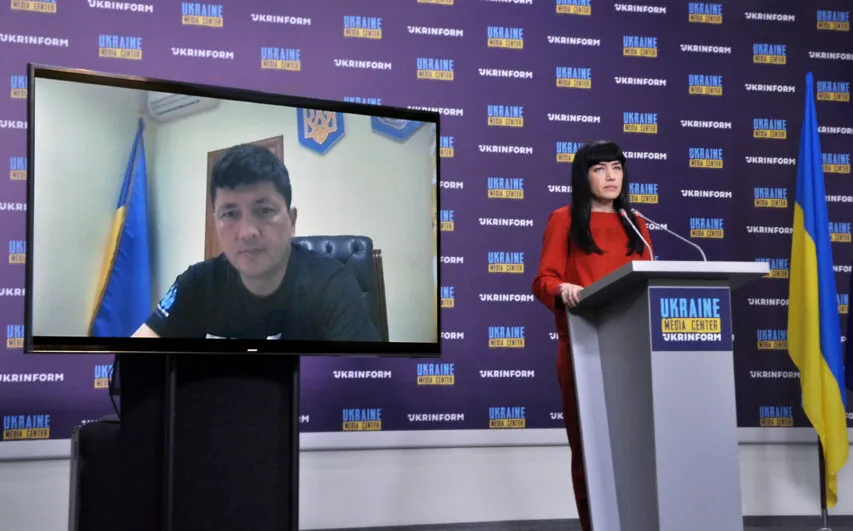 Віталій Кім, голова Миколаївської обласної військової адміністрації, Медіацентр Україна - Укрінформ, 21 липня
July 21, 2022, 13:03
"Mykolaiv Oblast Was Shelled 65 Times Yesterday Alone, No One Was Killed," Vitaliy Kim
Over the last day, Mykolaiv Oblast was shelled 57 times by MRL systems and hit by eight missiles. Seven missiles hit several targets: a humanitarian depot, a car wash, and other facilities. No one was killed, but two people in the oblast were wounded.
Vitaliy Kim, Head of Mykolaiv Oblast Military Administration, spoke about this during his briefing at Media Center Ukraine—Ukrinform.
"russians keep targeting our peaceful infrastructure while reporting hits on command posts. During the war, they destroyed or damaged 7,700 facilities; over 30,000 electric power users were disconnected from the grid due to shelling; more than 24,000 IDPs left Mykolaiv Oblast for safer areas of the country," the oblast leader said.
The critical infrastructure is operating, and the oblast is preparing for the heating season. Some networks have been damaged, so we repaired them. Still, potable water is an issue. It is delivered to the city by road, as before.
"The only way to make sure that there is water in faucets is to kick out russians from the oblast and repair the water pipe," Kim said.
Mykolaiv will be "sealed off" for a day or two after notifying people in advance. It will be done together with the military personnel to seek potentially present sabotage and recon units of the enemy.
Read more: https://mediacenter.org.ua/news