Back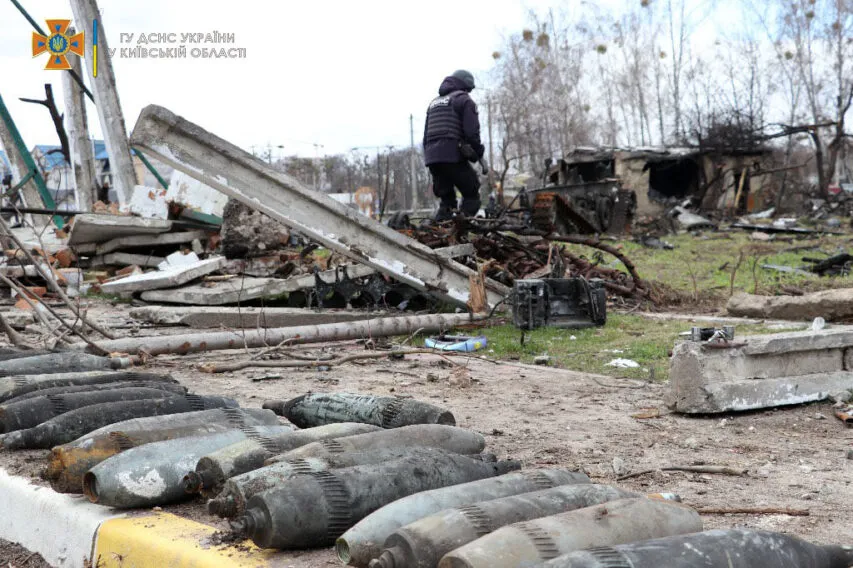 Photo: MNS.GOV.UA
April 5, 2022, 12:15
More than a thousand mines have been defused in the city of Bucha at the moment – Adviser to the Minister of Internal Affairs of Ukraine Vadym Denysenko
Adviser to the Minister of Internal Affairs of Ukraine Vadym Denysenko said during a briefing at Ukraine Media Center that the russian occupiers had mined most of Ukraine's territory as they had left. For instance, more than a thousand explosive devices used to mine houses and streets were found and neutralized in Bucha.
«The doors of the houses were mined, just so that once someone opens it, it explodes immediately. Basements were mined. There are mines in the yards, on playgrounds and so on,» V. Denysenko said.
According to Vadym Denysenko, if one speaks about the entire territory of Ukraine, about 80,000 square kilometers need demining in the future.
Follow more Ukraine Media Center news at:
Website: https://mediacenter.org.ua/
Telegram: https://t.me/lvivmediacenter
Twitter: https://twitter.com/CenterUkraine
Facebook: https://www.facebook.com/UkraineMediaCenter/
 YouTube: https://bit.ly/3whbxSm