Back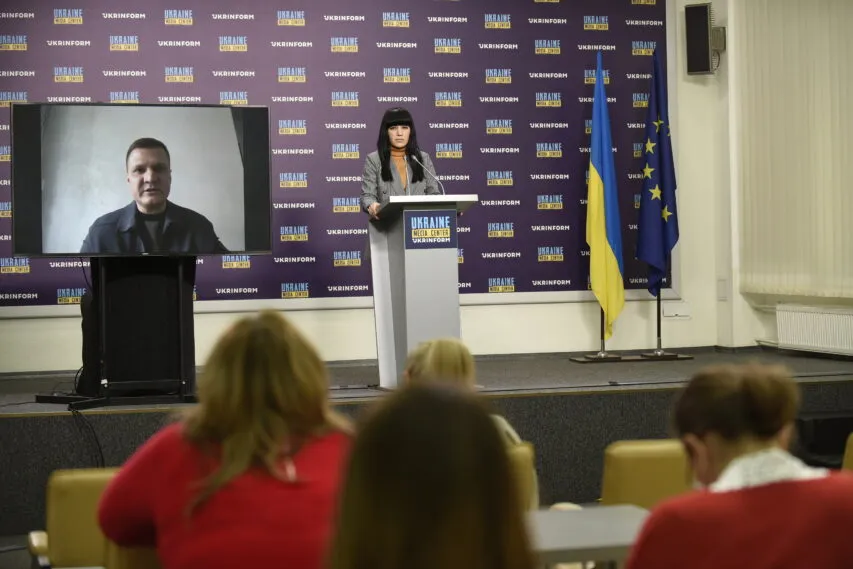 Serhii Khlan, Deputy of Kherson Oblast Council, made this statement during the briefing in the Media Center Ukraine — Ukrinform
December 5, 2022, 14:15
More Than 80% of Domestic Consumers in Kherson Are Connected to Electricity Supply; Water Supply Provision Has Started – Serhii Khlan
Household consumers of Kherson city have been connected to electricity for the fifth day — more than 80% have electricity access. Serhii Khlan, Deputy of Kherson Oblast Council, made this statement during the briefing in the Media Center Ukraine — Ukrinform.
"It becomes possible to connect power consumers to electricity — this process began five days ago. At first, critical infrastructure facilities were gradually connected, then domestic consumers. The invaders were launching daily strikes, including on the distribution facilities, trying to slow down the people's connection to electricity. But today, more than 80% of power consumers have electricity access," Serhii Khlan said.
The Deputy added that water supply to homes of the city dwellers begins.
"There is information that water supply begins. The pressure is still not strong enough, but water appears and this is the most important thing. This means that people can already obtain their basic household needs in Kherson. There is electricity and water access. The heating situation is slightly worse, but works contin
Read more: https://mediacenter.org.ua/news