Back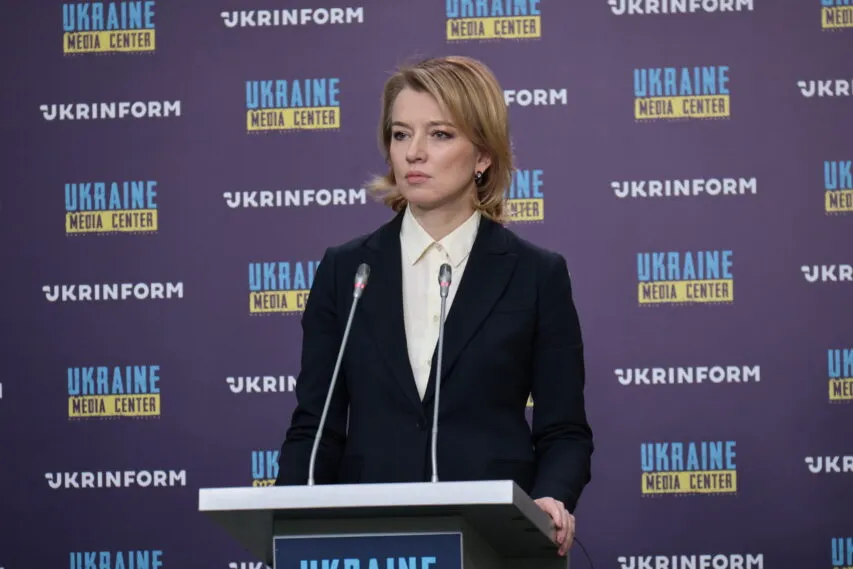 Olena Shuliak, Chair of Sluha Narodu (Servant of the People) Party, Chair of the Verkhovna Rada's Committee on State Building, Local Governance, Regional, and Urban Development, Media Center Ukraine — Ukrinform
February 28, 2023, 16:40
More than 1 million Ukrainians are left homeless, Donetsk, Kharkiv, and Kyiv regions are leading in grim statistics — Olena Shuliak
Through Diia, Ukrainian citizens have already submitted 335,145 applications concerning 23 million square meters of damaged or aggressor-destroyed housing. Olena Shuliak, Chair of Sluha Narodu (Servant of the People) Party, Chair of the Verkhovna Rada's Committee on State Building, Local Governance, Regional, and Urban Development made this statement during a briefing at Media Center Ukraine — Ukrinform.
"We understand that this figure is not final. Three regions are leading in this grim statistic, which accounts for the majority of housing being destroyed. These are Donetsk, Kharkiv, and Kyiv regions. As of today, more than 1 million people have been left homeless. So we believe it is essential for Draft Law No. 7198 [on compensation for destroyed and damaged housing] to be adopted," said Shuliak.
According to Ms. Shuliak, the government will develop a relevant resolution of the Cabinet of Ministers of Ukraine within two months, determining the cost per square meter for compensation for each region of Ukraine.
"Today, the state has UAH 17 billion as the source to pay such compensation. It is the first money the state has received from the seized assets of the russian Sberbank subsidiaries. We hope that all the other seized funds and property will also be transferred to the fund for liquidation of the consequences of the armed aggression of the russian federation. These funds are meant to be used primarily to compensate citizens for destroyed and damaged housing, without waiting for russia to pay reparations," the party chairman said.
Read more: https://mediacenter.org.ua/news