Back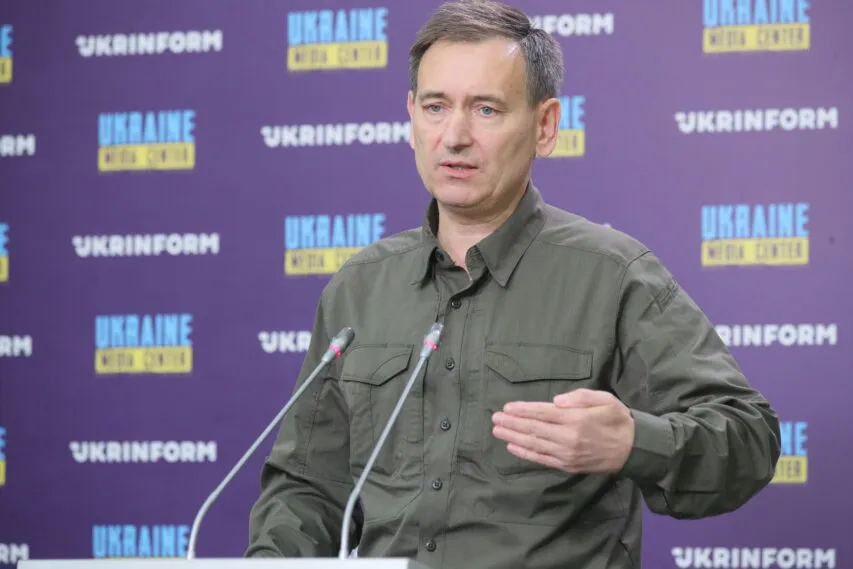 Fedir Venislavskyi, Representative of the President of Ukraine to Verkhovna Rada of Ukraine, Media Center Ukraine — Ukrinform
September 22, 2022, 13:47
"Mobilization in russia is evidence that the aggressor's strength has been exhausted," President's Representative to Verkhovna Rada
russia was forced to announce a partial mobilization, because during the full-scale invasion it had exhausted all the resources of tacit mobilization.
Fedir Venislavskyi, Representative of the President of Ukraine to Verkhovna Rada of Ukraine, made this statement at Media Center Ukraine — Ukrinform.
"Everyone who was zombified by propaganda, everyone who could be involved in the war in Ukraine, have already been involved. According to the Defense Intelligence, the occupiers began to feel a severe shortage of replenishment of their losses back in the summer," — he said.
After the successful counteroffensive in Kharkiv region, the kremlin tried to minimize the negative impact for russia and show some gains. Therefore, a decision was made to mobilize and threats were voiced regarding the further annexation of Ukraine and the announcement of referendums.
"Already yesterday, we could observe the protest movement in russia. It's one thing to call for murder at the hands of the army. It's another matter to go to war yourself, or to send your relatives there," — the President's Representative said.
Read more: https://mediacenter.org.ua/news