Back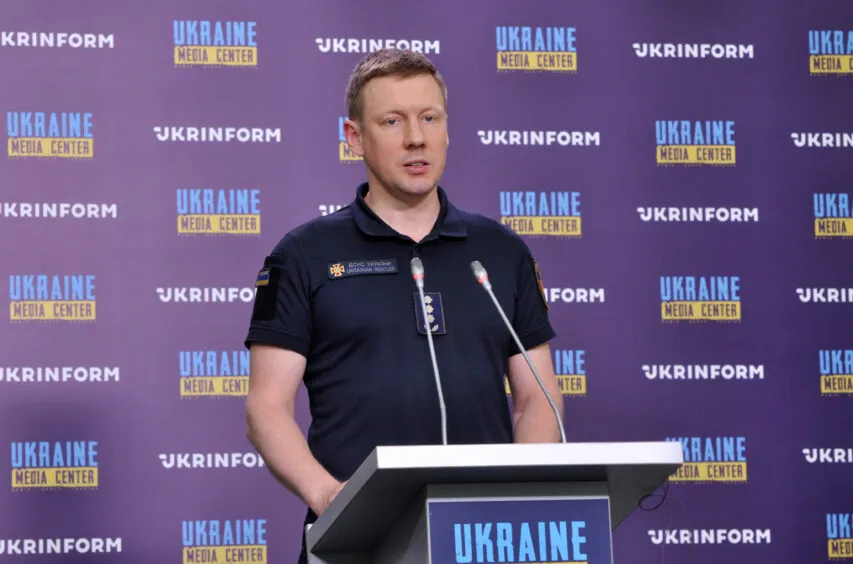 іктор Вітовецький, директор Департаменту організації заходів цивільного захисту ДСНС, Медіацентр Україна - Укрінформ, 14 липня
July 14, 2022, 17:24
"Missile Strike on Vinnytsia Kills 20 People, Including Three Children," State Emergency Service
As of 2:30 PM, 20 people, including three children, were killed by the missile strike on Vinnytsia.
Viktor Vitovetsky, Director of the Civil Protection Organization Department of the State Emergency Service of Ukraine (SES), disclosed this fact at Media Center Ukraine — Ukrinform.
"Ninety people sought medical attention. Over 50 people, including two children, were hospitalized. Thirty-four people are in grave condition. Currently, we are extinguishing 750 square meters of fire in the Officers' Club. Also, we dismantle the structures of the Yuvileiny domestic service center. The missile strikes damaged about 55 buildings and 40 cars.
Over 169 SES specialists with 20 equipment items, 9 psychologists, and 80 SES training center students work on the event site.
Read more: https://mediacenter.org.ua/news