Back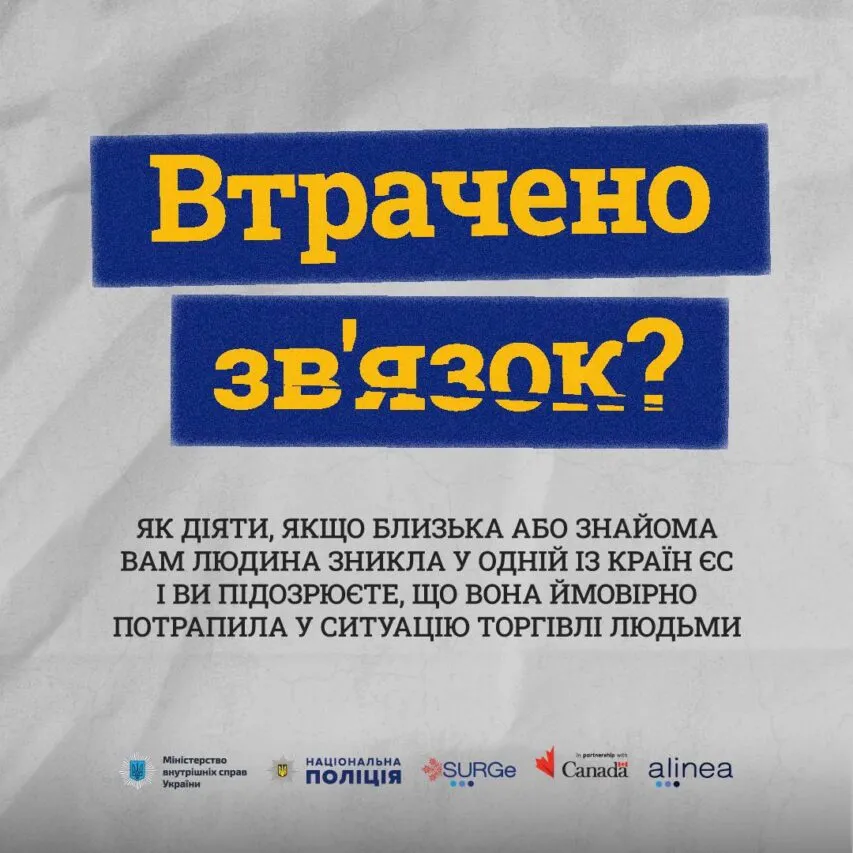 July 29, 2022, 13:03
Ministry of the Interior Tells How Not to Fall Prey to Human Traffickers
Kateryna Pavlichenko, Deputy Interior Minister of Ukraine made this statement at Media Center Ukraine — Ukrinform.

"Tomorrow is the World Day against Trafficking in Persons. Ukraine joins the active effort against treating people as a live commodity; thus, today we talk about the situation in one of the most profitable areas of crime in the world that came into existence with russia's all-out invasion," Kateryna Pavlichenko, Deputy Minister of the Interior of Ukraine, said.
According to her, almost 9 million Ukrainians were displaced within and outside Ukraine after the start of the all-out war, including:
almost 6 million citizens registered abroad;
3.7 million obtained temporary protected status in host countries.
Ukrainians who flee the war risk falling prey to human trafficking because women and children account for 90% of refugees.
The National Police developed some recommendations on not becoming victim to human traffickers.
Read more: https://mediacenter.org.ua/news