Back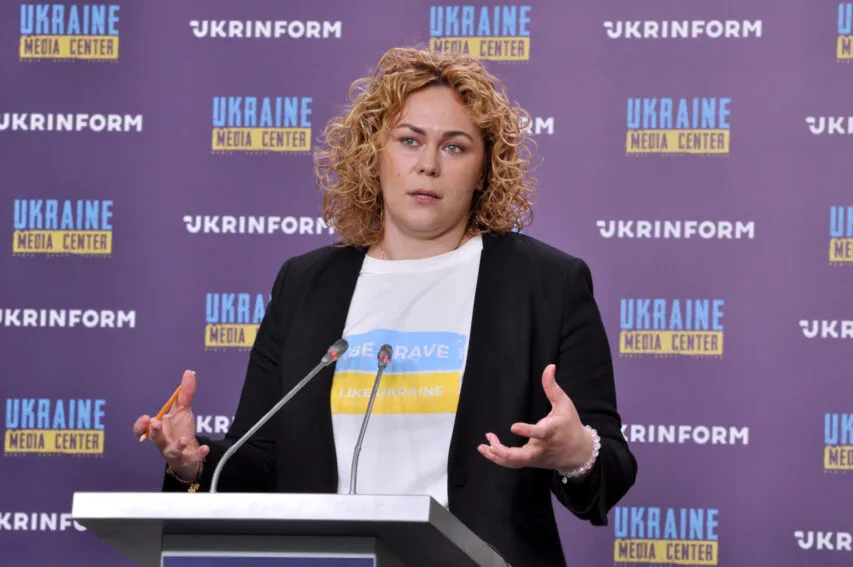 Анастасія Бондар, Медіацентр Україна-Укрінформ, 15 червня
June 15, 2022, 12:19
Ministry of Culture launches online register of cultural heritage to help restore and return exhibits stolen by russia
The Ministry of Culture and Information Policy of Ukraine continues to record russian war crimes against the cultural heritage. As of June 15, 2022, more than 380 cases have already been documented. That is why the Ministry of Culture is working on two important projects, the first of which is the digitization of all immovable heritage.
This statement was made by Anastasiia Bondar, Deputy Minister of Culture and Information Policy during a briefing at Media Center Ukraine — Ukrinform.
"We are working on an online register that will include a list of all cultural and archaeological heritage sites. In the future, it will be used in conjunction with other important registers that assist with rebuilding and prevent corruption schemes. The Ministry of Culture also understands that the desire for rapid construction should not lead to chaotic urban development," — Anastasiia Bondar said.
She added that the second important project that the Ministry of Culture is working on is the project of digitizing the museum fund of Ukraine. Currently, there are more than 12 million exhibits in Ukrainian museums. The largest issue is that all museum registration cards are kept in paper form in museums themselves.
"The creation of a unified register of electronic records of museum funds will provide an opportunity to quickly navigate the number, list and condition of all objects in all museums. Thus, it will allow controlling and monitoring the state of cultural heritage in Ukraine, as well as returning the exhibits stolen by russia," — the Deputy Minister said.
As reported, information concerning culture crimes committed by the russians in the territory of Ukraine continues to arrive. Experts at the Culture Ministry check and systematize the obtained data and publish them on a special website: culturecrimes.mkip.gov.ua.
Read more: https://mediacenter.org.ua/news