Back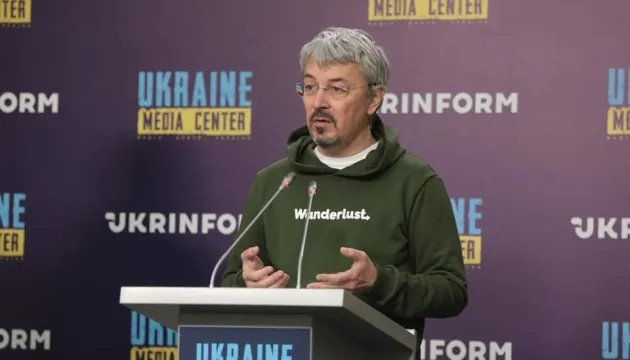 April 30, 2022, 14:01
Ministry of Culture and Information Policy will try to clarify the situation with Scythian gold in Melitopol – Tkachenko
Minister of Culture and Information Policy Oleksandr Tkachenko said in a comment to «Ukrinform» news agency that the Ministry would try to find out what really happened to the Scythian gold collection in Melitopol.
«According to the information of the Oblast Military Administration head, in my understanding, he understands where it is… This is a question not only to him (about what really happened with the Scythian gold in Melitopol – ed.), but to us too, to a certain extent. We will try to find out what is really going on. As I understand, (according to the information of – ed.) the Oblast Military Administration, everything should be OK with it,» – Tkachenko said.
As reported, on April 29, the mayor of Melitopol Ivan Fedorov said that the russian invaders had stolen a collection of Scythian gold in the temporarily captured Melitopol.
Earlier, a video appeared in pro-russian public groups showing how the invaders allegedly found a hiding place with a gold collection hidden by the Ukrainian authorities.
For his part, head of the Zaporizhzhya Oblast Military Administration Oleksandr Starukh said that in March, the most valuable collections of historical and cultural value had been taken to other regions of Ukraine. These were probably exhibits of the Zaporizhzhya Museum of Local Lore and the Zaporizhzhya Art Museum.
Read more: https://mediacenter.org.ua/news