Back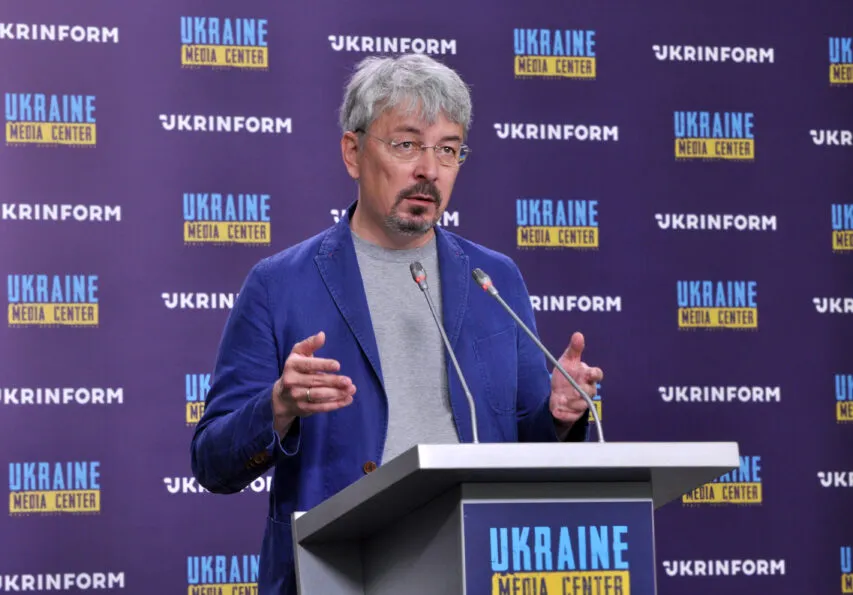 June 10, 2022, 10:17
Ministry of Culture and Information Policy Explained How the De-Russification Process Will Proceed
De-russification, decommunization, and decolonization are mature and timely processes in the history of contemporary Ukraine. The demand for replacing soviet and russian heritage with the Ukrainian heritage in our country was exacerbated due to the all-out russian invasion.
To make sure that this process takes place lawfully, the Ministry established a Board that will report to the Ministry and the Ukrainian Institute of National Remembrance. It is an advisory body that will take care of the above processes. Local governments must come to a joint decision in the dialog with the public and coordinate the decision with the Board.
Oleksandr Tkachenko, Ukraine's Minister of Culture and Information Policy, spoke about this during his briefing at Media Center Ukraine – Ukrinform.
"With the reports about establishing an Expert Board for De-Russification and Decommunization, we started receiving numerous queries about whether we would demolish monuments. So, an explanation is due. According to the law, the Ministry of Culture and Information Policy may not rename streets, demolish monuments, or suggest that theaters discard classical russian art. In the case of streets, it is up to the local councils to decide. However, local governments need to set up expert boards, like the one at the Ministry of Culture and Information Policy, to ensure that the de-russification and decommunization process takes place within the framework of the law.
The de-russification and decommunization will continue. We should pursue it as a normal European country would do.
"The actual work on the de-russification is about to start soon. We have decided on the membership of the Expert Board. Today or tomorrow, we will announce it. We have invited many experts to join the Board, and the document will be initialed today," the Minister of Culture explained.
Currently, a properly tasked panel is already working at the Ministry of Culture and Information Policy, reviewing queries coming from the public and issuing its recommendations.
Read more: https://mediacenter.org.ua/news