Back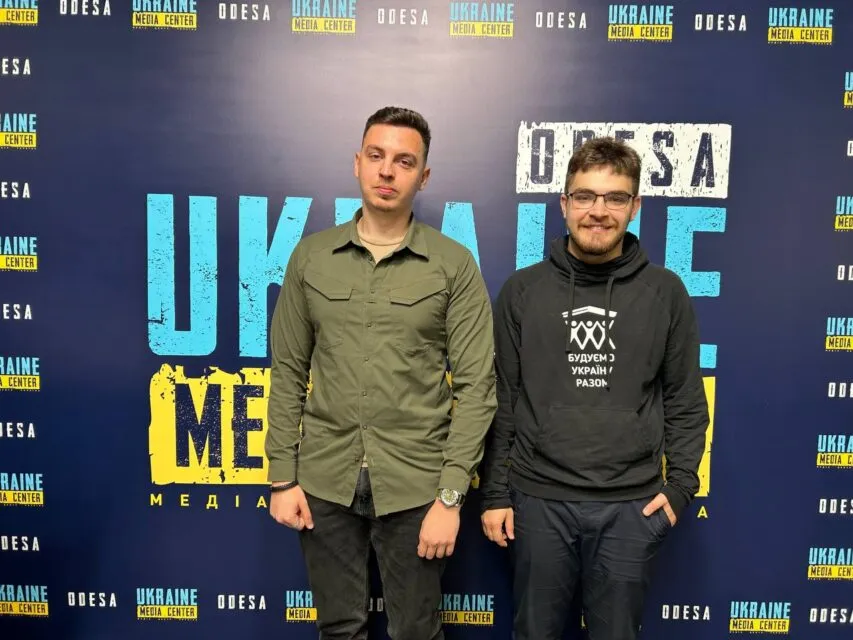 Photo by Media Center Ukraine – Odesa: Serhiy Varlamov, Ukrainian Armed Forces soldier, initiator, and project manager of the Center for Military Leadership; Ivan Dyachenko, administrator of the "Buduemo Ukraiu Razom" ("Building Ukraine Together)" camp
June 20, 2023, 13:35
Military Leadership Center to open in Odesa in two months
This is a joint project of the NGO "Buduemo Ukraiu Razom" ("Building Ukraine Together)", the 126th Territorial Defense Brigade, and the National University of Odesa Military Academy. This was announced at a briefing at the Media Center Ukraine – Odesa by Serhiy Varlamov, Ukrainian Armed Forces soldier, project author and manager of the Center for Military Leadership.
According to Serhiy Varlamov, the BUR and the local project team independently raised funds to create the Center. Thus, to cover construction costs, the soldiers of the 126th Brigade have already raised more than UAH 750 thousand (approx 19 thousands USD) in donations during one day of the meeting.
"Six months ago, we had the idea to create an elective on leadership and management. And then we decided to create a military leadership center. It was a response to a request from soldiers and officers to create such an educational center, based on the Western model," – Ivan Dyachenko, administrator of the Building Ukraine Together camp, said.
Sergiy Varlamov added that the organizers have engaged foreign experts in this project, in particular, Yigal Levin, a former Israeli Defense Forces officer, to train future soldiers, sergeants, and officers of the Armed Forces.
"The focus so far is on future officers and cadets of the Faculty of Airborne Assault Training and Marine Corps of the Odesa Military Academy. We have offers of cooperation from other educational institutions, but we cannot talk about it openly yet. In about two months, we will fully announce our strategy and vision. But we can already say that there is many people with whom we are ready to cooperate," – Serhiy Varlamov emphasized.
Read more: https://mediacenter.org.ua/news