Back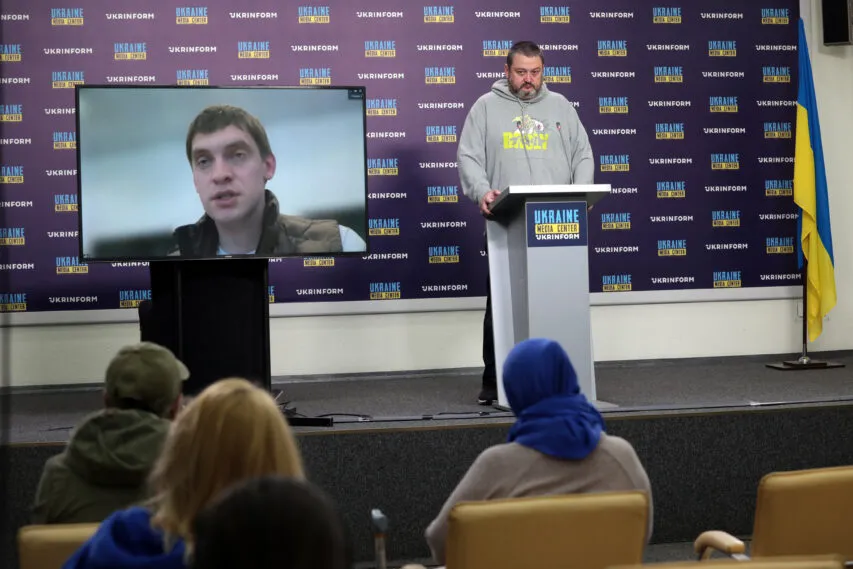 May 30, 2022, 13:44
Melitopol's Mayor Has Two Versions of Explosion in the City This Morning
An explosion rocked Melitopol's downtown near collaborators' so-called military/civil administration and the house of the traitor Yevhen Balitskyi, the self-styled fake governor.
Ivan Fedorov, Melitopol's mayor, mentioned this fact during his briefing at Media Center Ukraine — Ukrinform.
"There are several versions of the event. The first one is that the ruscists are mopping up the collaborators because they fail to do what they promised. The second version is that there are resistance forces in Melitopol, but the law enforcement agencies must comment on this version first. Ruscists have already declared it was an act of terror by Ukraine," the mayor emphasized.
He added that Melitopol residents had gone on a protest rally against russians on the city streets. Ruscists hung their flag on the city's central street. However, our citizens are against it and support Ukraine and its values.
According to earlier reports, a powerful explosion rocked the center of Melitopol on May 30 at 7:50 AM near Kvartal Mall, where Balitskyi's block of apartments is located and in the proximity of Shevchenko Community Center accommodating the invaders' military/civil administration. The central square of Melitopol was fenced off after the explosion.
Read more: https://mediacenter.org.ua/news