Back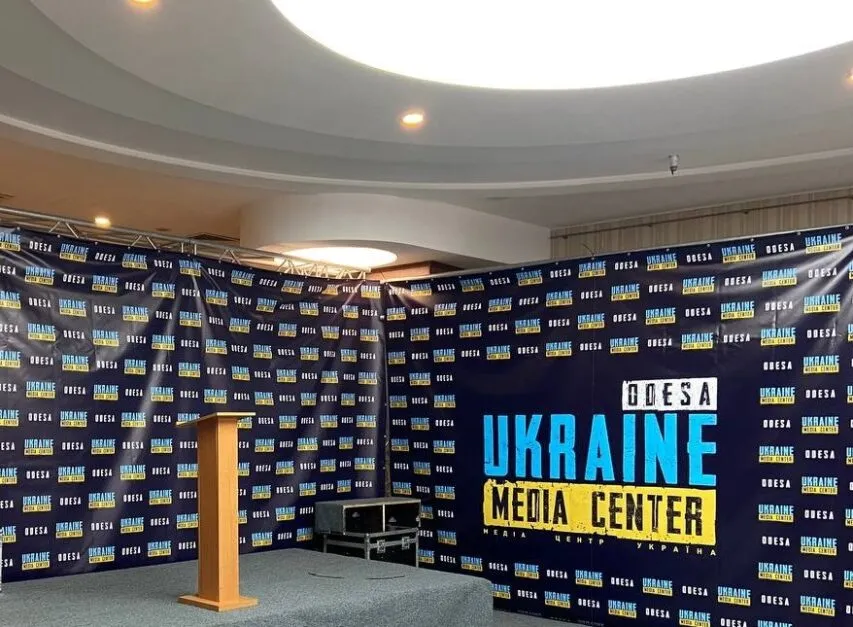 Photo: Media Center Ukraine – Odesa
October 20, 2022, 11:30
Media Сenter Ukraine opens its south division in Odesa
On October 20, "Media Center Ukraine – Odesa", the main independent information platform of the south of Ukraine, begins its work. It is the part of the "Media Center Ukraine" network together with Kyiv, Lviv, and Kharkiv offices.
"Media center Ukraine – Odesa" is a public space where journalists can get the latest news, meet with representatives of international organizations, local authorities, Armed Forces of Ukraine, business and civil society, experts etc. All events will be held in two languages: English and Ukrainian.
The Media Center will also help journalists in their day-to-day work: to find speakers, characters, experts and interesting people with strong stories. Also, if necessary, the Media Center will be able to provide journalists with bulletproof vests and helmets for combat zones assignments (provided by the Institute of Mass Information) and help in the search for fixers.
From 10:00 a.m. to 6:00 p.m., Media Center Ukraine – Odesa operates as a co-working space, which has fast Wi-Fi and comfortable premises.
Our address: Odesa, Marazliivska Street, 1/20. Chornomorets Stadium (central entrance).
For more information: +380500895830
Email: [email protected]
Follow the news of the Ukraine Media Center on our social networks:
Website: https://mediacenter.org.ua/
Telegram: https://t.me/mcu_odesa
Twitter: https://twitter.com/CenterUkraine

Facebook: https://www.facebook.com/UkraineMediaCenter

YouTube: https://www.youtube.com/channel/UCakUdCyDNCdzfosJN2fAWpw
Read more: https://mediacenter.org.ua/news