Back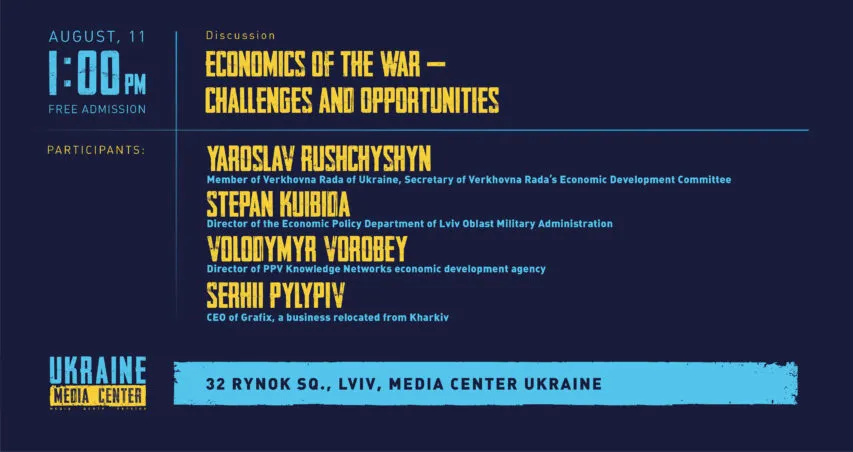 11.08.2022, 13:00
Media Center Ukraine is hosting a discussion on Economics of the War – Challenges and Opportunities
On August 11, at 01:00 PM, Media Center Ukraine is hosting a discussion on Economics of the War – Challenges and Opportunities
Participants:
Yaroslav Rushchyshyn, Member of Verkhovna Rada of Ukraine, Secretary of Verkhovna Rada's Economic Development Committee
Stepan Kuibida, Director of the Economic Policy Department of Lviv Oblast Military Administration
Volodymyr Vorobey, Director of PPV Knowledge Networks economic development agency
Serhii Pylypiv, CEO of Grafix, a business relocated from Kharkiv
Issues to be discussed:
the country's economy during the war: Should one be proud or sad?
Lviv Oblast: relocation, labor force, investments. How has the region's economy been changing already?
the economic recovery plan: What kind of a plan do we need?
attracting foreign investors: Is the Israeli scenario possible in Ukraine?
The discussion is expected to take about 1 hour
Free admission
Visitors are requested to come 10 to 15 minutes before the event starts.
Read more: https://mediacenter.org.ua/news