Back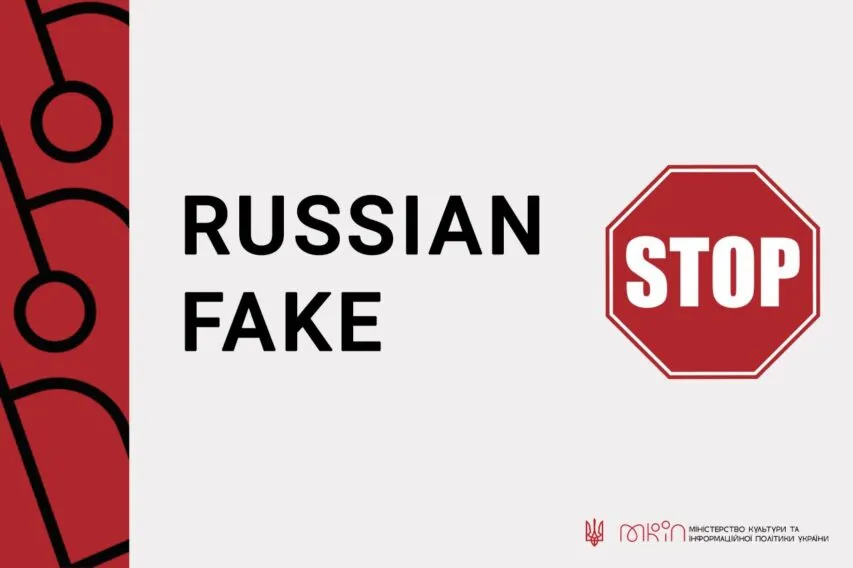 May 19, 2022, 14:58
MCIP urges foreign media to refrain from participating in any russian propaganda activities in Ukraine
According to Ukraine's military intelligence, russia is trying to involve foreign media for creating new fakes and manipulations about the war in Ukraine. In particular, the enemy is organizing a so-called "press tour" in the occupied territory of Mariupol from May 18 to 21.
The russian ministry of defense is trying to involve representatives of the media from France, the United States of America, Germany, Japan, Greece, China, Belarus, India, Venezuela, Bulgaria and the UAE to participate in the "press tour".
Thus, the occupiers intend to accuse Ukraine of their crimes: the destruction of the city and the mass murder of civilians. To create 'a realistic picture', the russians brought to Mariupol fragments of Ukrainian ammunition collected from the occupied areas of Donetsk region. In addition, they involved people who will play the role of "local eyewitnesses" of Donetsk and Gorlivka.
Holding such events for foreign media in the temporarily occupied territories is an attempt by russian propagandists to create a manipulative picture of events in Ukraine both for internal and external audiences.
The Ministry of Culture and Information Policy of Ukraine strongly condemns the occupiers' intentions to distort the real situation for foreign media representatives, as well as the very possibility of journalists participating in this theater of russian propaganda.
We highlite that the crossing of the state border or the line of demarcation, staying and conducting any activities of the media representatives, including foreign ones, in the occupied territories are regulated by the legislation of Ukraine and international law. Therefore, the participation of foreign journalists in any press tours in Ukraine must be taken place only in accordance with current legislation of Ukraine.
The MCIP strongly urges all foreign media representatives to refrain from participating in any russian propaganda activities, especially in the temporarily occupied territories.
Read more: https://mediacenter.org.ua/news