Back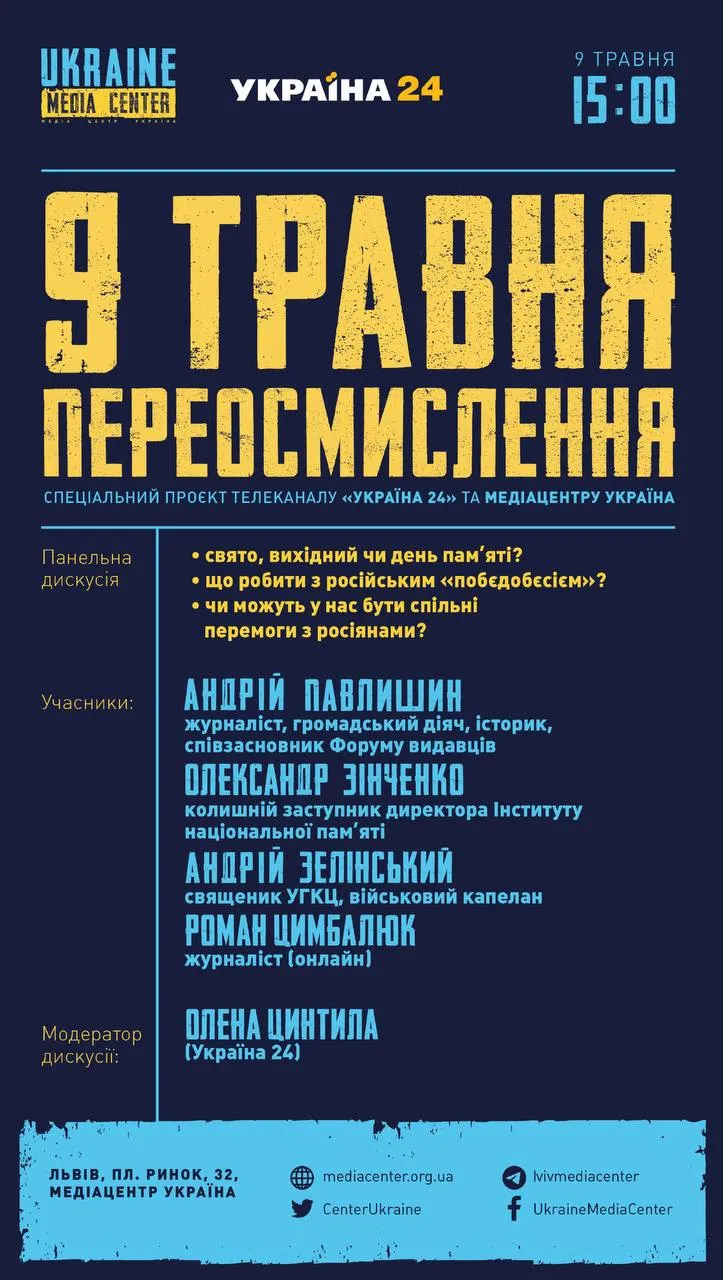 May 8, 2022, 10:57
MAY 9: REINTERPRETATION. SPECIAL PROJECT BY UKRAINE TV CHANNEL AND MEDIA CENTER UKRAINE
Monday, May 9
15:00 — SPECIAL PROJECT BY UKRAINE TV CHANNEL AND MEDIA CENTER UKRAINE
MAY 9: REINTERPRETATION
The panel discussion will focus on May 9 and the way Ukraine changed its attitude to this date:
— A holiday, a day off or a remembrance day?
— What to do with russia's World War 2 victory fanaticism?
— Can we share a common victory with the russians?
Participants:
— Andriy Pavlyshyn, journalist, activist, historian, co-founder of Publishers' Forum
— Oleksandr Zinchenko, former Deputy Director of the Institute of National Remembrance
— Andriy Zelinskyy, priest of Ukrainian Greek Catholic Church, army chaplain
— Roman Tsymbaliuk, journalist (online)
Discussion moderator: Olena Tsyntila (Ukraine 24)
Event duration — around one hour.
The discussion will take place at Media Center Ukraine (32 Rynok Square)
Read more: https://mediacenter.org.ua/news