Back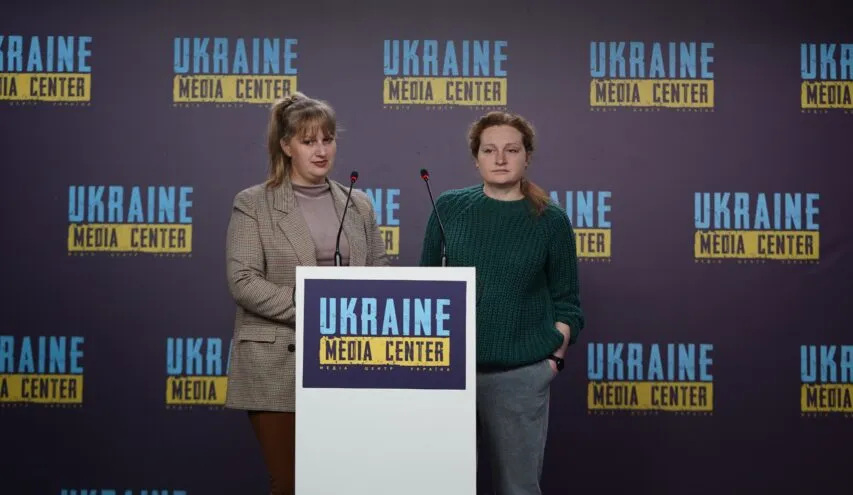 На фото: головна дендрологиня Маріуполя Наталія Гончарова (зліва) та начальниця управління екології та природних ресурсів Львіської міської ради Олександра Сладкова
April 2, 2022, 13:54
Mariupol's Chief Landscape Designer Will Help Develop Lviv's Parks
Nataliia Honcharova, dendrologist and landscape designer from Mariupol, will start working on Lviv's parks. Ms. Honcharova and Oleksandra Sladkova, Head of the Office for Ecology and Natural Resources of Lviv City Council, announced this during their briefing at Ukraine Media Center.
Ms. Honcharova accepted the offer made by Lviv's mayor Andrii Sadovyi and was appointed a deputy to Oleksandra Sladkova, Head of the Office for Ecology and Natural Resources. She will start working on Monday, April 4.

"Legends were told about Mariupol's parks. The environmental sector in Mariupol was funded extraordinarily well, and they attained fantastic results within 5 years. They had a different approach, and each park had a theme — there were children's parks, sports parks, and walk parks. They were working according to European standards. In Lviv, we have beautiful historical heritage, but we still do not have the level of care and planting attained in Mariupol," Sladkova said.

According to Ms. Sladkova, she got in touch with Nataliia Honcharova by accident, having written a post about Mariupol and the terrible deeds wrought by the Russian occupiers. Her colleague from Mariupol commented on the post, and they found out that the dendrologist, together with her family, came to Ukraine's west, escaping the war.

"My neighborhood in Mariupol is 90% destroyed. Together with the entire city and the parks we were planting so avidly. For this reason, I do not feel like discussing my return home within the next several years. In your city, I want to do what I was in charge of in Mariupol — planting greenery. You have a beautiful city even without landscape design interventions. But there is always room for improvement. Here, the climate is different from Mariupol, and you have more rain, so I'll have a wider choice of what to plant," Nataliia Honcharova, Mariupol's Chief Dendrologist, said.

According to Oleksandra Sladkova, the team will take care of the main flower bed in Rynok Square and the small parks near the Dominican Cathedral and St. Andrew's Church first of all. In parallel, we will work on proposals for improving Ukraine's oldest Ivan Franko park — we need to improve lawns and shrubs there — everything at eye level.