Back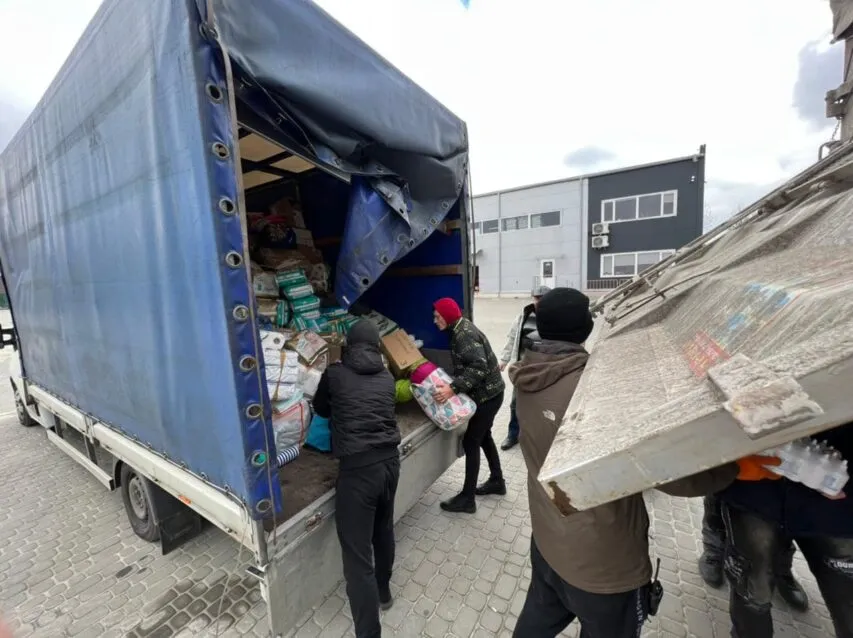 Фото: Facebook Максима Козицького
March 24, 2022, 12:59
Lviv region has become a humanitarian hub – Maksym Kozytskyy
During one month of the war, the Lviv region has become a real humanitarian hub. For instance, more than 50,000 tons of humanitarian aid were sent to Irpin, Bucha, Kyiv, Kharkiv, Mykolaiv, Kherson, Donetsk and Luhansk regions, as well as to Zaporizhzhia and Dnipro. Maksym Kozytskyy, Head of Lviv Oblast Military Administration (OMA), told this during a briefing at Ukraine Media Center.
«[The aid included] more than 9,500 pallets of food, 4,500 pallets of industrial goods, almost 500 pallets of sleeping bags, mattresses, and blankets, and 18,000 boxes of medicines,» – Mr. Kozykskyy explained.
The Head of Lviv OMA thanked local volunteers, entrepreneurs and philanthropists for their help. He also noted that local restaurateurs, with the help of caring people, have prepared more than 1.3 million meals for those in need.
In addition, Lviv region has received more than 200 applications for relocation of enterprises. Twenty entrepreneurs have already managed to relocate their businesses to the west of the country.
Follow Ukraine Media Center on social media:
Telegram: https://t.me/lvivmediacenter
Twitter: https://twitter.com/CenterUkraine
Facebook: https://www.facebook.com/UkraineMediaCenter/
YouTube: https://bit.ly/37tPlKl