Back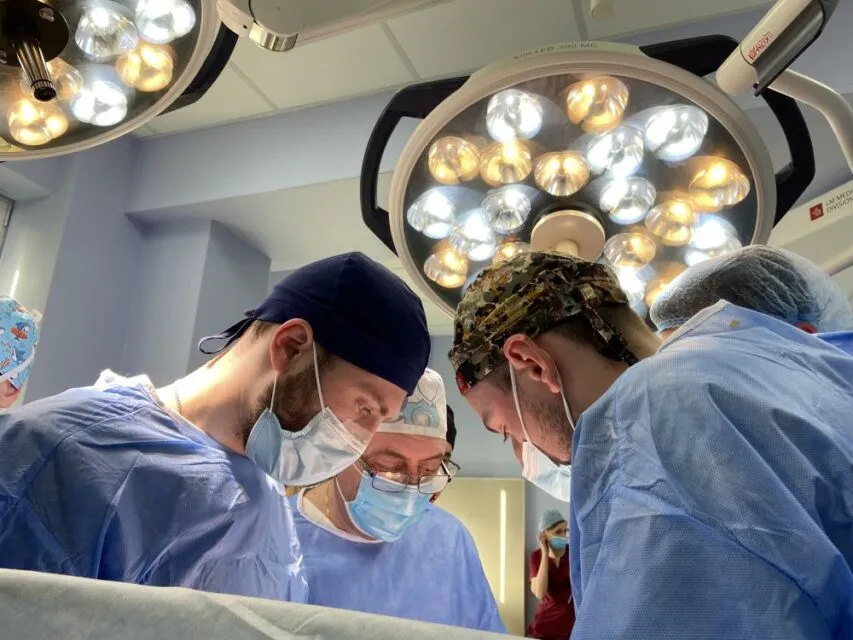 April 15, 2022, 17:58
Lviv Physicians Saved Eight More Lives by Transplantation Surgery after the Start of the All-out War
After the outbreak of russia's all-out invasion of Ukraine, Lviv transplant surgeons carried out eight hypercomplex surgeries, the physicians said at their briefing in Ukraine Media Center. However, it is much more complicated logistically to make transplantations during wartime.

Since then, eight organs have been transplanted in Lviv — a heart and seven kidneys, including two kidneys transplanted to children, Roman Domashych, cardiosurgeon and transplantologist of Lviv's First Healthcare Association, emphasized. Unfortunately, many Ukrainian clinics suspended their operations; thus, Ukrainians in need of a transplant keep contacting us and get on the waiting list in Lviv.

Lviv's First Healthcare Association has carried out one hundred transplantation surgeries over two years.

Physicians emphasize that Ukraine is attaining its transplantation independence now. Last year, no one was sent abroad for a kidney transplant surgery because the surgery could have been done in Ukraine.

"Ukraine achieved unprecedented results last year, with more than 300 organ transplants and half of them coming from deceased donors. There were 32 heart transplantations the last year — four times as much as over the entire period of independence," Iryna Zaslavets, Chair of iDonor Ukrainian National Donorship Platform NGO, commented.

Maksym Ovechko, Head of the Transplantology Center of Lviv's First Healthcare Association, said that the Ukrainian physicians were every qualified and that their performance was on a par with their European colleagues.